Isle of Man inflation at highest since February 2012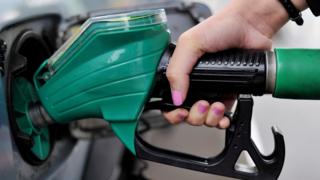 Isle of Man inflation has reached its highest rate for five years, partly as a result of the rising price of fuel, according to a Manx Treasury report.
The island's annual inflation, as measured by the Consumer Prices Index (CPI), reached 3.9% in May, up from a rate of 2.1% in April.
During the past year, island petrol prices have risen in price by 8.6%, while food costs have risen by 2.3%.
The report also said the cost of toys, alcohol and pet care had risen.