'Nurse shortage' blamed for Isle of Man care home closure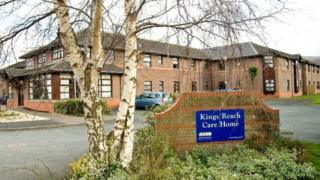 A care home for the elderly is to close partly because of "a shortage of nurses", according to the owners.
Cheshire-based Four Seasons Health Care said the Kings Reach home in Ramsey will close on 1 October.
A company spokesman said: "There have been difficulties in recruiting and retaining staff with the right level of skills - especially nurses."
The Department of Health will help the 36 residents find new homes. Seventy staff are also affected by the closure.
The Four Seasons Health Care spokesman added: "The premises would require substantial work to bring it up to our expectation of a modern care home but the investment required is not viable given its low occupancy and the current market conditions."
Isle of Man Chief Nurse Linda Radcliffe said nurse recruitment was also a problem across the UK.
"International recruitment takes around 12 to 18 months and my counterparts in the UK have found that international recruits do not stay long term - it is therefore high cost for short-term gain," she continued.
"Nursing homes face difficulties in recruiting due to the nature of work involved and my colleagues in that area have recruited from the Philippines for some time to fill the gap.
"The nurses often then choose to develop their knowledge and skills and apply to join acute healthcare organisations, making it difficult for homes to retain staff."
The GMB union has expressed anger about the move and asked for "further meetings".
A spokesman said: "A lot of questions remain unanswered - we are seeking further meetings with the company to understand what they have done to mitigate the closure."