Yacht rescue: Lone sailor rescued from stricken yacht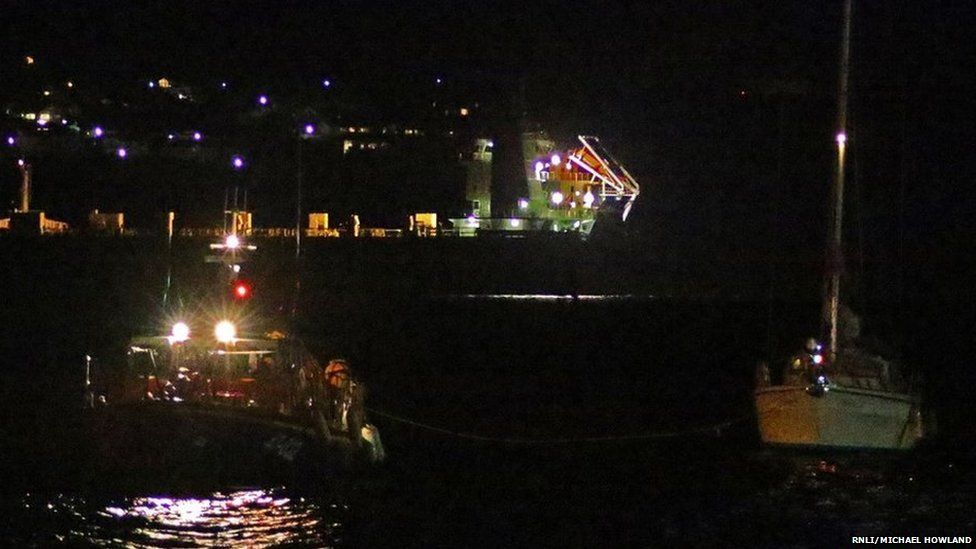 A lone sailor has been rescued after his yacht got into trouble in choppy seas seven miles off the Douglas coast.
Struggling to sail into what the RNLI described as a "freshening" wind, with gusts of up to 25mph, he chose to use the engine to complete his trip from Belfast at about 22:35 BST.
But when the engine on his 36ft (11m) boat started to overheat he radioed the coastguard to ask for assistance.
A lifeboat picked him up and towed his yacht back to Battery Pier in Douglas.
The sailor was "none the worse for his ordeal", said the RNLI.
Related Internet Links
The BBC is not responsible for the content of external sites.