Rise in Isle of Man homelessness tackled by new project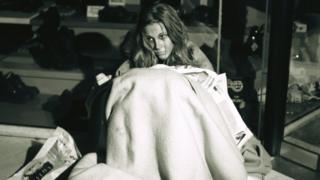 A rise in youngsters becoming homeless has prompted a project about leaving home before securing accommodation.
Housing Matters helped 112 people under 21 between April 2016 and March 2017 on the Isle of Man compared to 88 in the previous year - a rise of 27%.
Breakdowns of relationships and having "little idea" about independent living had led to rough sleeping, it said.
The Peer Education Programme (PEP) is being delivered to schools and youth organisations to "empower youngsters".
It is aimed at 14 and 15 year olds but can be adapted for older people, the charity said.
Co-ordinator Katie Farrall said: "Some young people are 'sofa surfing' while others are sleeping rough in car parks and remote woodland areas.
"They may have little idea of the reality of independent living, or the help and assistance available if they make that decision."
PEP aims to "empower young people by providing them with the knowledge they need to make informed choices".
Another homelessness charity, which has also seen an increase in the number of youngsters seeking help, said some landlords were "reluctant" to rent to young people.
Matthew Robinson from Graih said: "Children coming out of care at the age of seventeen are particularly vulnerable.
"Some landlords are reluctant to rent to this age group because of concerns that the properties won't be looked after or that there may be parties going on into the night.
"It creates a vicious cycle where the teenagers end up in sub-standard flats, that's not a great start for them."