Silvery gibbon Ffinlo born at Curraghs Wildlife Park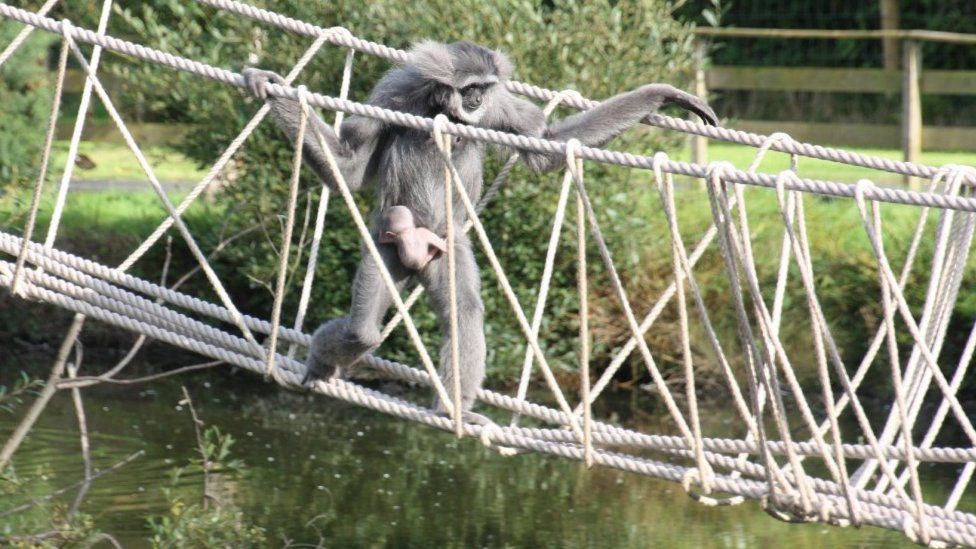 A silvery gibbon, born at an Isle of Man wildlife park as part of an international breeding programme, has made its first public appearance.
The baby, which has been named Ffinlo, was born at Curraghs Wildlife Park in August.
The new arrival's name means "fair hero" in Manx Gaelic.
Park manager Kathleen Graham said the gibbon's parents, Nakula and Slamet, were "so gentle and nurturing, it just melts the heart to watch them".
The breeding pair arrived at the park in 2016, from Australia and Kent respectively, to take up residence at a newly-built island enclosure.
Silvery gibbons are endangered in the wild, with about 2,000 living exclusively on the Indonesian island of Java.
Related Internet Links
The BBC is not responsible for the content of external sites.