Emoji straw bales on Isle of Man made 'to make people smile'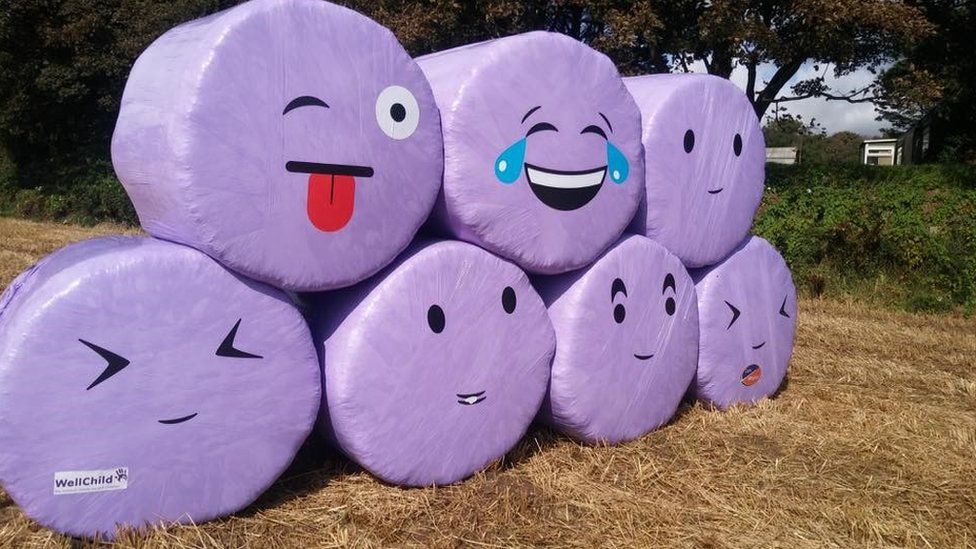 Straw bales with emojis on them have appeared on the Isle of Man in an effort "to cheer people up at the end of summer".
Neil Taggart, of Billown Farm near Ballasalla, said the purple creations were put there to "make people smile".
Emojis are images used to express ideas or emotions in digital communications.
Mr Taggart said he had not decided if this year's creations would be used to raise money.
He added that he had created statues from his bales for six years "and now every year, we get asked if we are doing it again, so here they are and there will be more going up".