King scallop haul down 75% after Isle of Man catch limits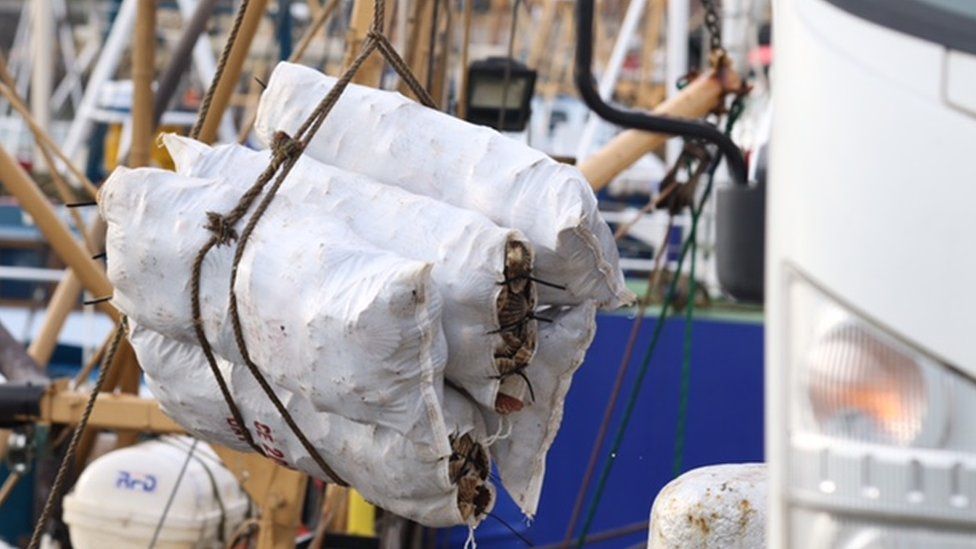 The number of king scallops caught on the first day of the season fell by 75% after the Isle of Man placed restrictions to prevent over-fishing.
The fisheries department said 67 boats caught a total of 71 tonnes of the shellfish on 1 November, compared to 285 tonnes last year.
Licensed vessels are now limited to a daily catch of 1,050kg (2,315lb).
The number of licensed scallop fishing boats has also been cut from 150 in 2016 to 94 this year.
Isle of Man fisheries minister Geoffrey Boot said the move "would reduce pressure on stocks" helping to preserve the fishery into the future.
"We are monitoring all catches very, very carefully," he continued.
"Anyone found flouting the rules will be met with heavy penalties".
The Isle of Man's annual king scallop season runs between November and May and attracts fishing boats from all over the British Isles.
The Manx government said the industry is worth millions of pounds to the island every year.
Related Internet Links
The BBC is not responsible for the content of external sites.