Isle of Man children's home abuse claims prompt fresh inquiry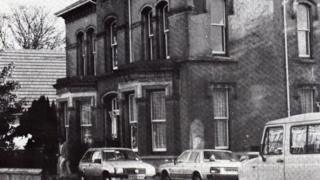 New claims of sexual abuse at a former children's home on the Isle of Man have prompted a fresh police investigation.
A Social Affairs Policy Review Committee was formed in July to look into allegations surrounding Knottfield Home in Douglas, which closed in 1983.
A number of people came forward and that information has been passed to police with their consent.
Last year Manx police investigated claims involving Knottfield but the matter did not proceed to trial.
MHK Tim Baker said the government had "not properly investigated or acknowledged what went on" at the state-run children's home, which prompted the review.
Last month the government was told by police a "new criminal investigation had commenced" after information it received was passed to the force.
Committee chairman, David Cretney said: "It is too early to assess whether or not this will lead to anyone being charged with criminal offences - the committee must now step back and allow the police to do their job.
"I would like to take this opportunity to pay tribute to those individuals, and to their bravery in talking to us so openly."