Isle of Man social housing 3.1% rent rise criticised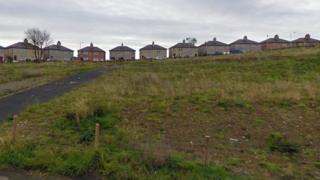 A 3.1% increase in public sector housing rents will be "detrimental to those who can least afford it", the Isle of Man's Labour Party has said.
Chairman David Cretney said the "over-inflation" changes target those with "no increase in pension or income".
On 1 April 2018 average weekly rents will go up £1.74 for a one-bedroom flat and £2.96 for a three-bedroom house.
The Manx government said the changes will help meet maintenance costs which currently "outstrip rental income".
The rent rise follows a consultation with the island's 16 local housing authorities.
The government said 1,600 tenants on housing benefits will not be affected.
Infrastructure Minister Ray Harmer said: "The taxpayer subsidises public sector rents, which remain low in comparison with our neighbours in the British Isles.
"However, we also recognise the cost of living challenges being faced by some of our tenants, particularly those on fixed or low incomes.
"Our aim is to maintain affordability, while protecting the public purse and targeting need.
But Mr Cretney said: "In the absence of means testing this is a clumsy mechanism and will affect the income of a number of people who have been subjected to over-inflation increases over an extended period."
| Property Type | Average weekly public sector rent 2017-18 | Average weekly increase from 2016-17 |
| --- | --- | --- |
| 1 Bed Flat | £57.83 | £1.74 |
| 1 Bed Flat (sheltered) | £72.99 | £2.19 |
| 2 Bed House | £82.62 | £2.48 |
| 3 Bed House | £98.48 | £2.96 |