Work on Ramsey £6m sheltered housing project to begin next summer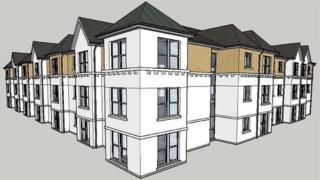 Building work on a £6m sheltered housing project in the north of the Isle of Man will begin next summer, said Ramsey Commissioners.
The facility, on Queen's Pier Road, will include 27 one-bedroom flats, and 10 other units with two bedrooms.
A planning application shows that the Mayfield complex will also comprise of a communal area and passenger lifts.
Permission for the three-storey development was granted last July but no prices have yet been published.