Elderly driver tests 'may prevent further fatalities'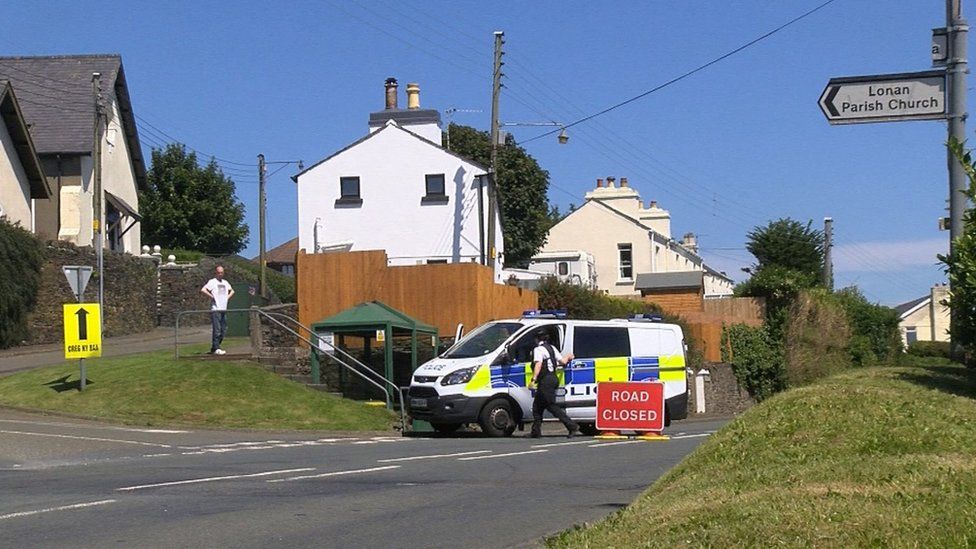 "Age and declining health" contributed to a crash which killed four elderly people, prompting a coroner to call for more tests for older drivers.
Derek and Joyce Brown, Marie Gordon and Kathleen Garret died after the car they were in crashed in Laxey in July 2017.
Recording an "accidental death" verdict at their inquest, Coroner John Needham said he had concerns about the Isle of Man's "increasingly elderly population"
He added that "more widespread testing may prevent further fatalities".
Manx drivers over the age of 72 must renew their driving licences every three years and declare any illnesses which could affect their ability to drive.
Unless there are specific concerns, they are not be expected to sit a test.
Mild cognitive impairment
The inquest at Douglas Court House heard 89-year-old Mr Brown, from Gretch Noa in Laxey, was driving the three women in a blue VW Polo on 24 July when it crashed into a bus stop on the A2 near Fairy Cottage.
He and 84-year-old Kathleen Garret died at the scene while Joyce Brown and Marie Gordon, who were both 81, died later in hospital.
Mr Needham said while there were several possible causes for the crash, there was no medical evidence to suggest Mr Brown had had a medical emergency.
He said a lack of skid marks on the road suggested that the 89-year-old had not applied the brakes, leading investigators to believe he may have pressed the accelerator instead.
The court heard Mr Brown been treated for a cataract in 2009, for bowel cancer in 2010 and had a mild heart attack in 2016.
He was also diabetic and had been treated for mild cognitive impairment.
Under current regulations, none of that would not have restricted Mr Brown from driving and his doctor said he had had no concerns about Mr Brown's ability to drive.
Recording his verdict, Mr Needham said he would be "recommending to the minister that elderly people should be subject to more eye tests, driving tests and medical tests as part of a widespread 'fitness to drive' test".
Related Internet Links
The BBC is not responsible for the content of external sites.