Isle of Man First Deemster David Doyle to step down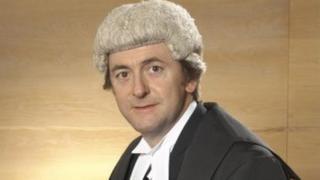 The Isle of Man's most senior judge and judiciary head will stand down in July, the Manx government has announced.
David Doyle was sworn into office as First Deemster and Clerk of the Rolls in the Isle of Man in December 2010.
He intends to return to private practice later in the year but will not appear in court as an advocate.
The First Deemster is President of the High Court of the Isle of Man, a position made by The Queen on the recommendation of a selection panel.
Mr Doyle, who was brought up in Hong Kong, studied law in the UK was called to the English bar in 1982.
A government spokesman said the process to fill the vacancy will begin shortly.