Isle of Man prescription charges could rise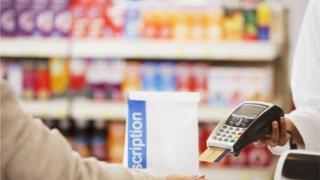 Plans to increase prescription and dental charges on the Isle of Man will be presented to Tynwald this month.
The first increase in Manx prescription charges since September 2010 will mean each item costs £5, which is £3.60 less than currently paid in England.
NHS Dental appointments will also go up from £18.50 to £20.60, with an increase of about £5 for basic treatments.
Exemptions include under 16s, pregnant women, pensioners, prisoners, those with disabilities and the unemployed.
In addition, people with chronic illnesses such as diabetes and epilepsy can claim free services unless they choose to pay, said the Manx government.
A spokesman added that eye tests will continue to be free of charge but the service will be cut from annual to biennial.
The changes, which are set out in a document called The National Health and Care Service 2018, will be presented to Tynwald on 17 April.