Isle of Man abortion reform bill passed by House of Keys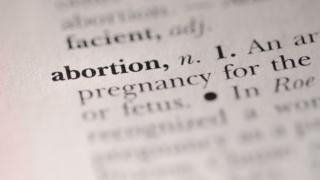 Plans to change the Isle of Man's abortion laws have been approved by the House of Keys by a margin of 22-2.
The Abortion Reform Bill would allow women to have terminations within the first 14 weeks of their pregnancy, with other restrictions also being eased.
Under existing Manx law, abortions can only be carried out if a pregnancy is the result of rape or because of mental health concerns.
Members of the Legislative Council will now consider the bill.
If approved by Tynwald's upper chamber, the bill will be submitted for Royal Assent and become law.
The proposed legislation, first brought as a private member's bill by local doctor and politician Alex Allinson, received its third reading in the House of Keys on Tuesday.
"This bill is primarily about health care but it does have implications for the rights of a woman to access decent health care," he said.
In addition to allowing abortions up to 14 weeks upon the woman's request, the proposed legislation would also permit terminations to be carried out for 24 weeks in cases of foetal anomaly or serious social reasons.
And, if the mother or baby's life is at risk, they would be permitted after 24 weeks.
In all cases women would be offered counselling.
'Long-running debate'
Campaign for Abortion Law Modernisation IoM said: "We are delighted that the Abortion Reform Bill has passed through the House of Keys.
"We hope it can now move through Legislative Council without unnecessary delay."
But pro-life campaigners said Dr Allinson used "highly deceptive language" to get the bill through.
Abort67 added: "Abortion is not 'health care', it is an act of violence that kills an innocent human being in the womb, with poison or metal instruments.
"The detrimental effects on the mother's physical, mental, and emotional well-being are becoming increasingly well known."
The Isle of Man's long-running abortion debate was prompted by a public consultation in 2017.
The survey with groups and individuals found 87% of them believed women should have the choice to request an abortion up to 14 weeks.
Another 73% agreed "there could be circumstances in which an abortion should be provided after the 24th week".