Father of TT death biker Dan Kneen praises Prince William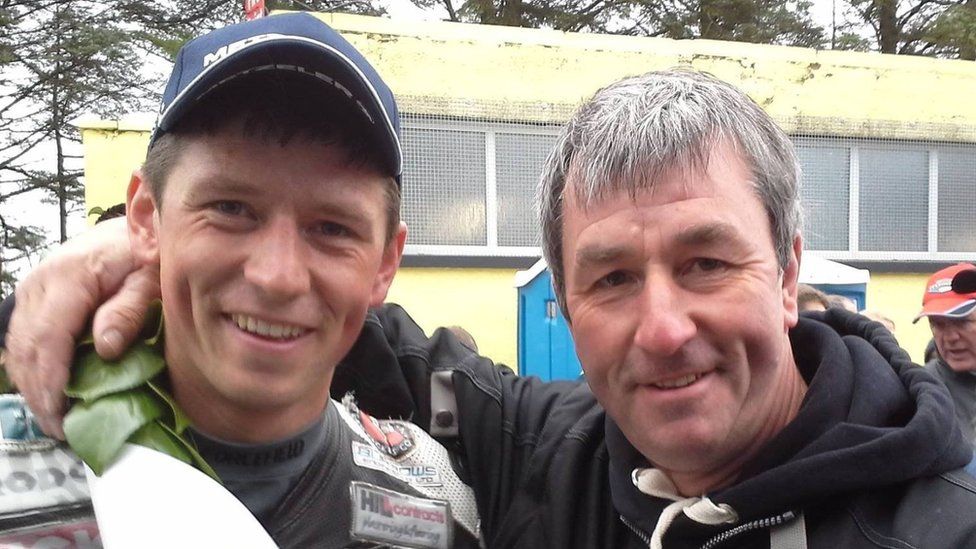 The father of late TT star Dan Kneen has praised the "compassion and understanding" of Prince William, who offered his support to the family.
Richard Kneen said the prince showed "genuine interest" and "wanted to hear all about how Dan first got involved with bikes and what he had achieved".
Mr Kneen, whose son Ryan is also a TT racer, described William as a "thoroughly compassionate and understanding young man."
Writing in a post on Facebook, he added: "What a lovely young man he is. He spoke to all of us one by one."
An inquest into his son's death was opened at Douglas courthouse on Thursday.
It heard the 30-year-old respected rider died from "multiple injuries", but few other specific details were revealed.
However, the court heard the former Irish Superbike champion would have been travelling about 140mph (225km/h) before the crash, which happened on the Churchtown section of the Mountain Course.
An investigation is continuing and Coroner John Needham adjourned the hearing, with a date for the full inquest yet to be decided.
Mr Kneen's partner Leanne now plans to set up a charity in the biker's name, and said William had pledged to "do what he could" to support it.
During his visit, Prince William, who has a life-long love for motorcycles, met organisers and spectators, watched riders reach speeds close to 200mph (322km/h), and even started the TT Zero race for electric machines.
He told how he used to have a Ducati 1209 but had downsized to a less powerful bike and revealed he used to ride scramblers with his brother the Duke of Sussex.
However, he admitted: "I'm a father of three, I have to tone it down now."
Norton's owner Stuart Garner, who met the prince, said: "He's a bike guy, he understands motorbikes so it's good to be able to chat bikes. He genuinely gets it".
The Isle of Man TT was first staged in 1907 and is one of the oldest continuous motorsport events in the world, and is renowned for its difficulty and danger.
Related Internet Links
The BBC is not responsible for the content of external sites.