Rally Isle of Man 2018 cancelled due to legal delays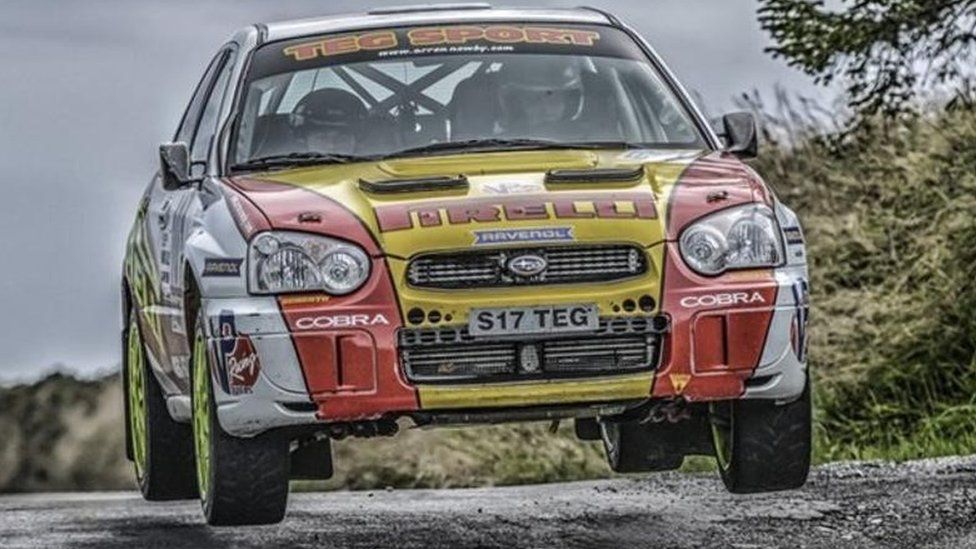 Organisers of the Isle of Man's largest car rally have been forced to cancel this year's event due to delays in securing a necessary road closure order.
The annual Rally Isle of Man is held on public roads which are closed for racing by government legislation.
But organisers said they had seen "insurmountable delays" in securing the necessary order.
The BBC has asked the Department of Infrastructure for a comment.
The 2018 event was to be a qualifying round of nine major championships, including the British Rally Championship (BRC).
BRC manager Iain Campbell said: "Naturally we are incredibly disappointed.
"We appreciate the monumental work put in by the event team to try and make the rally happen."
More than 100 crews had been set to compete from 13-15 September, most of whom had booked and paid to travel to the island along with scores of spectators.
In a statement, the organisers said: "It is with great regret that we have been left with no option but to cancel this year's event.
"Despite the enormous efforts by the vastly experienced team there have been insurmountable delays in securing the necessary road closure order".
They added they had spent months creating an "exciting and challenging" route.
"Rally Isle of Man has a long and proud history and is determined to bounce back from this setback," the statement continued.
"We would also like to extend our heartfelt regret to the teams and competitors who were looking forward to contesting the event".
The world-renowned three-day rally was first held in 1963.