Isle of Man historic tram restored to 1898 condition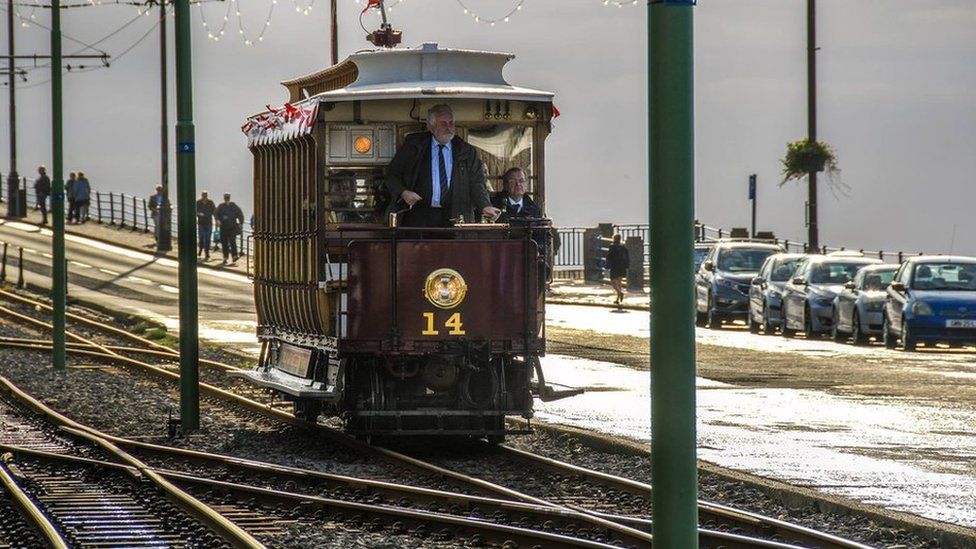 A once derelict tram has been restored to its original 1898 condition as part of the Manx Electric Railway's 125th anniversary celebrations.
Tram No. 14 arrived on the island some 120 years ago during the Victorian tourism boom, connecting Douglas, Laxey and Ramsey.
However, it went out of use in the 1970s and later fell into disrepair.
Volunteers gave three-and-a-half years of "blood, sweat and tears" to restore the tram, Isle of Man Transport said.
It will be running again as part of eight days of special events to celebrate Manx Electric Railway's anniversary.
Isle of Man Transport events coordinator Liam Miller said the tram may also be used during future special occasions, and for people who pay for an experience to learn how to drive the trams.
David Martin, who worked on the project, said: "It's taken three-and-a-half long years and some cold winter evening's in the shed, but to see it back where it belongs makes it all worth while.
"We've been meticulous, and it is in the same condition as it would have been in when it was delivered to the Isle of Man in 1898."
Lead volunteer Andrew Scaffe added: "It's as good as new. We are so proud of what's been achieved.
"It's been great to see all the happy faces. It makes all those long nights in the shed stripping paint worthwhile."
The anniversary celebrations have attracted transport enthusiasts from around the world.
Related Internet Links
The BBC is not responsible for the content of external sites.