Dormant Isle of Man bank account cash could go to charity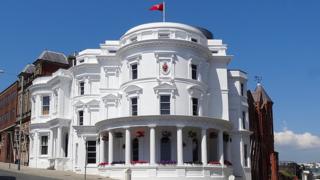 Money in dormant bank accounts on the Isle of Man could be given to charities on the island, under new plans.
Bank accounts would be regarded as being dormant "if a bank has lost contact with the account owner for at least 15 years", the Isle of Man government said.
The money would be transferred into a central fund, some of which would be used "for charitable purposes".
Account owners would have the right to reclaim their money indefinitely.
Treasury member Bill Shimmins said it would not result in "an immediate windfall for charities in the Island as any distributions are likely to take a number of years to identify and process."
A consultation on the proposals will run until 19 October.