Meerkat pups emerge at Isle of Man wildlife park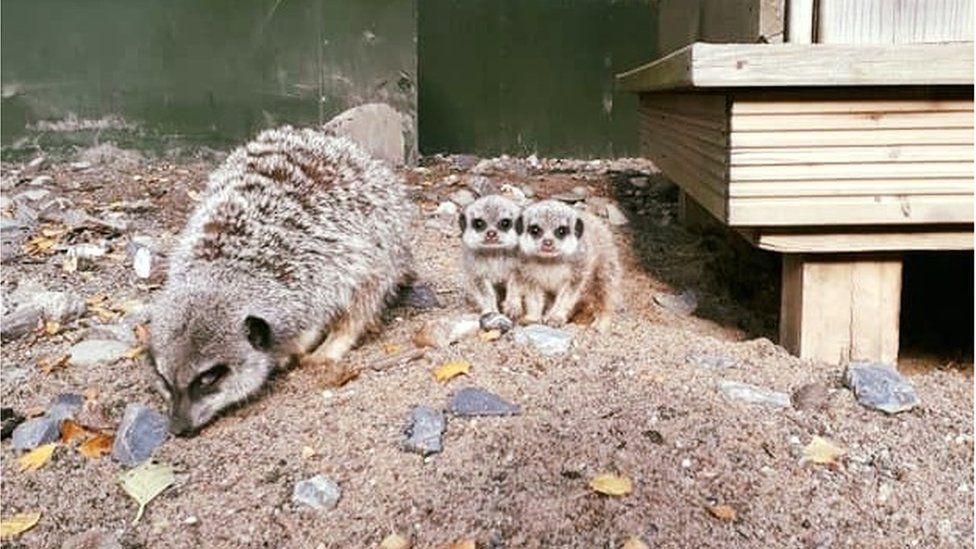 The first meerkat pups to be born at an Isle of Man wildlife park in eight years have emerged from their burrow.
The trio were born at The Curraghs Wildlife Park in September but only venture out of the nest after five or six weeks.
Park manager Kathleen Graham said they were being fed on a diet of "mealworms or crickets".
The park's last meerkat pups were born in 2010 before a breeding programme was halted.
The new arrivals were busy exploring the main enclosure and playing with the rest of the gang, added Mrs Graham.
"Only the alpha pair breed but the whole family help with baby-sitting and teaching them to deal with tricky food like scorpions".
Related Internet Links
The BBC is not responsible for the content of external sites.