Manx drug treatment waiting times 'must be reduced'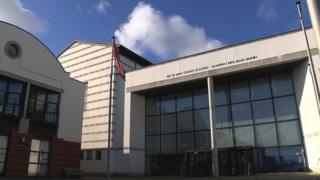 Waiting times for Isle of Man residents in need of drug and alcohol support must be reduced, a coroner has said.
John Needham made the comments during an inquest for a 23-year-old man who died from a heroin overdose after seeking help for his addiction.
Alexander Brown was found dead at his home the day before he was due to see specialists, the court heard.
Mr Brown's father told the hearing he believed his son would have been seen sooner in the UK.
He had been referred to the island's drug and alcohol team for treatment by addiction charity Motiv8 four weeks before his death.
Most people seeking treatment in England and Scotland are seen within three weeks.
The Manx Department of Health said the team were six months into a two-year review of drug treatment services.
However, Mr Needham said action should be taken "sooner rather than later".
The coroner concluded Mr Brown had suffocated as a result of a heroin overdose.
The court heard the student, who was born in Pontefract, West Yorkshire, was found unresponsive by his family in a bedroom at his parents' home in Port Erin on 23 May.