Isle of Man drug seizures rise to record levels, report reveals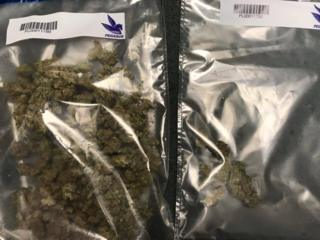 Drug seizures in the Isle of Man have risen almost three-fold over the past three years, new data has revealed.
Figures from the island's chief constable show "record amounts" of Class A and B substances were recovered during the 2017-18 financial year.
Police said the street value of the drugs came to nearly £900,000.
Amphetamine seizures saw the biggest spike, increasing from a street value of £62 three years ago to between £2,190 and £3,285.
The figures emerged in Chief Constable Gary Roberts' annual report, which looked at changes since 2015-16.
The overall street value of drugs in that financial year was just over £300,000.
Cocaine also saw a large increase, with the street value of seizures increasing from £26,756 in 2015-16 to between £92,862 and £130,007.
The number of cannabis plants seized increased by 58%, and the amount of prepared cannabis confiscated almost trebled.
Graham Clucas, of trauma support charity Quing, said people "should be concerned" about the rise.
He added: "What we should be asking is why our society is taking more drugs - both prescribed and illicit - and not dealing with the root cause.
"We are reacting to a symptom rather than proactively dealing with the root cause."
Chief Constable Roberts said the rise in seizures was a sign of "increased police activity, which is often a sign of police effectiveness".