Isle of Man teachers step up industrial action in ongoing dispute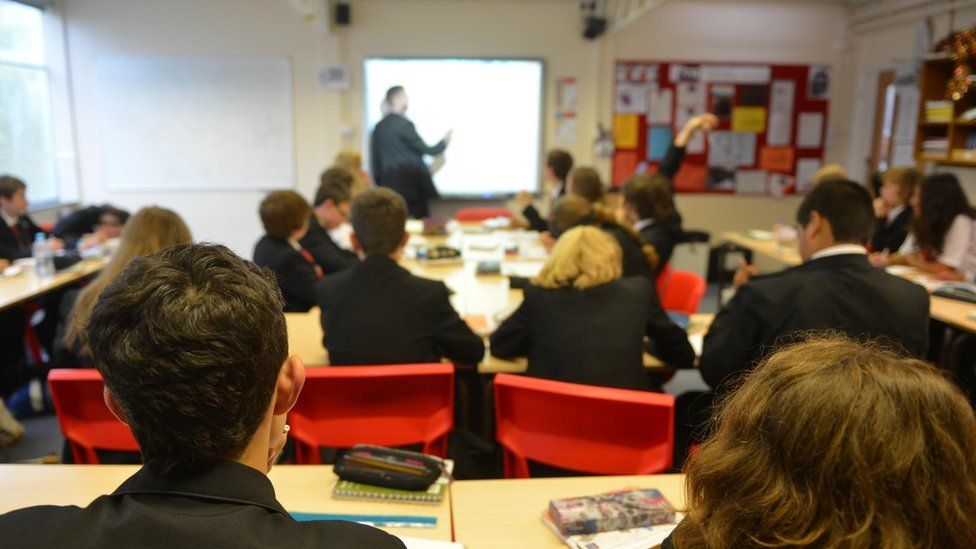 Teachers on the Isle of Man have stepped up industrial action in a dispute over pay and workloads.
Members of the National Association of Schoolmasters, Union of Women Teachers have refused to cover absent colleagues' classes or out-of-school activities.
The union said the planned action was designed to "keep the department focused on delivering real change".
Education Minister Alex Allinson said he was "disappointed" by the move.
In a letter to parents, head teacher of Ramsey Grammar School Annette Baker said the school would do all it could to "minimise disruption" to pupils.
However, students from different year groups and subjects may have to be placed in the same room for part of the school day to ensure they can be "adequately managed" in the event of teacher absences, the head said.
Dr Allinson said the department had been working "really quite closely" with the unions in recent days and called on them to "step up to actually be part of the solution, not be part of the problem".
An independent review published last month described the relationship between the department and teachers as "fractured".
Damien McNulty, a member of the NASUWT's national executive, said the department had been notified of the "parent and pupil friendly" action before the publication of the report, and the dispute was about more than just pay.
Several teaching unions are currently in a dispute with the government over pay, while NASUWT is also involved in further discussions about pensions, conditions and workloads, he said.
"We want the department to sit down seriously with us and resolve the issues with us - we're not just giving them a list of issues and problems, were giving them potential solutions as well to explore," he added.
Related Internet Links
The BBC is not responsible for the content of external sites.