Covid-19 Isle of Man: Man who gave false name jailed for law breach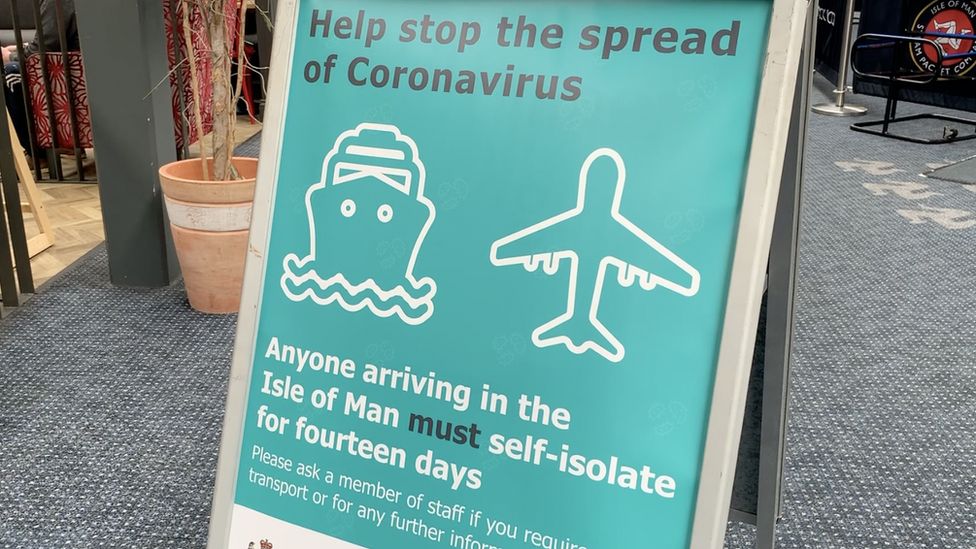 A man who gave a false name to border officials after returning to the Isle of Man has been jailed for six weeks for breaking Manx Covid-19 laws.
Craig Anderson, of Ramsey, admitted giving a false name when he arrived at Douglas ferry terminal on 10 January.
The 28-year-old lied about his identity in order to avoid being caught breaching court bail conditions relating to an alleged driving offence.
Anderson had left the island on 30 December to visit friends in the UK.
Current Isle of Man border restrictions mean all new arrivals must fill out a landing card and obey a strict isolation and testing regime.
Douglas Courthouse heard Anderson, of Gladstone Avenue, attracted the suspicion when he used a bank card bearing the name Nathan Jackson as proof of his identity.
When asked to fill out a second landing card by port security, he again used the assumed name but signed the form with his own signature.
He was reported to police and arrested.
Anderson's lawyer said his client had made a "foolish decision" to visit the UK but had intended to self-isolate on his return.
Passing sentence, High Bailiff Jayne Hughes said Anderson's attempt to deceive port staff had potentially posed a "great risk" to the people of the island.
Related Internet Links
The BBC is not responsible for the content of external sites.