Covid Isle of Man: Litter warning issued over discarded face masks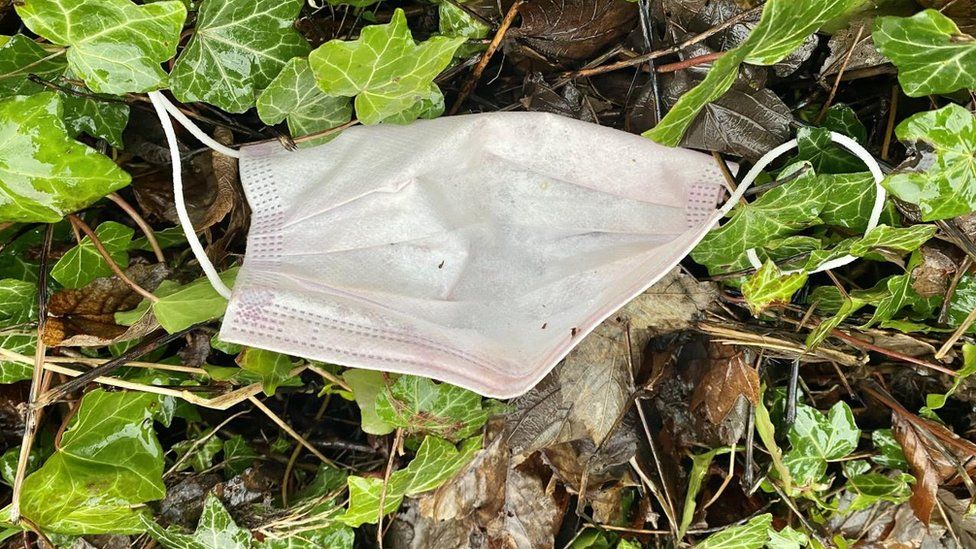 Carelessly thrown away single-use face masks are a growing problem on the Isle of Man, a litter-picking group said.
People have been advised to wear face coverings during the second Covid-19 lockdown on the island.
Jaime Amoedo, of the PlasticBusters group, said face masks and gloves accounted for about 40% of all litter collected on the Isle of Man since extra restrictions began on 7 January.
Fighting Covid-19 should not come at a cost to the environment, he added.
Although masks are only mandatory on public transport, the Manx government has "strongly advised" people to wear them when in public places. Many supermarkets require them to be used.
Mr Amoedo said the irresponsible disposal of masks and gloves was "worse this time" than during the island's first lockdown, when the use of masks was not encouraged.
Discarded masks and gloves posed a danger to wildlife and a potential "health risk" to children who might pick them up, he added.
Environment Minister Geoffrey Boot said face coverings had an "important role" in fighting Covid-19 but must not be allowed to pollute the environment.
The restrictions are due to be lifted entirely on 1 February, provided there are no new community cases of the virus.
Some 432 people have tested positive for coronavirus on the island since March, 25 of whom have died.
There are currently 30 active cases.
Related Internet Links
The BBC is not responsible for the content of external sites.