Covid: Five more in hospital on Isle of Man as 45 new cases confirmed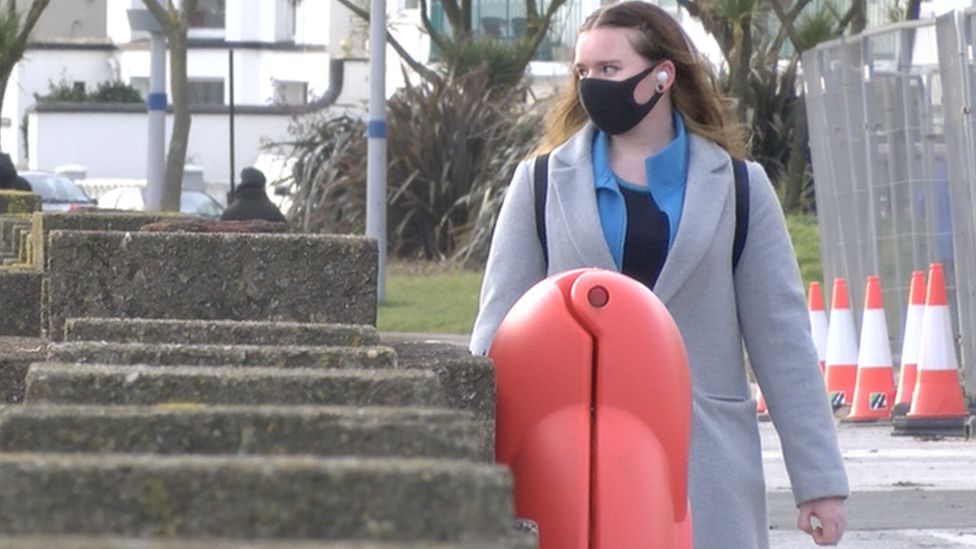 Five more people have been admitted to hospital with Covid-19 on the Isle of Man, bringing the total being treated to 19, the government has said.
A spokeswoman said a further 45 cases had also been identified in the last 24 hours, taking the total number to 872.
Schools, which were closed on 5 March, will not now reopen until after Easter, the education minister has confirmed.
More than 300 of the active cases are people aged 19 and under, with about half of those being aged between 10 and 14.
Alex Allinson said work to establish a testing regime to allow hub schools to open safely to vulnerable children and those of critical workers was ongoing.
He said he did not want any children to come into school and put either themselves or staff "at risk".
Financial support for workers unable to do their jobs because of the current restrictions will remain available throughout the lockdown period, the government spokeswoman said.
As cases continue to rise, Health Minister David Ashford said those who had received a Covid-19 vaccine must continue to take precautions and follow the rules in place, as protection offered by the jabs "slowly builds" over a number of weeks.
About a quarter of the island's 85,000 residents have now received at least one jab and more than 11,400 have received both.
A total of 1,350 people on the island have tested positive for the virus since the start of the pandemic in 2020.
Related Internet Links
The BBC is not responsible for the content of external sites.