Covid: Probe into outbreak linked to Isle of Man ferry crew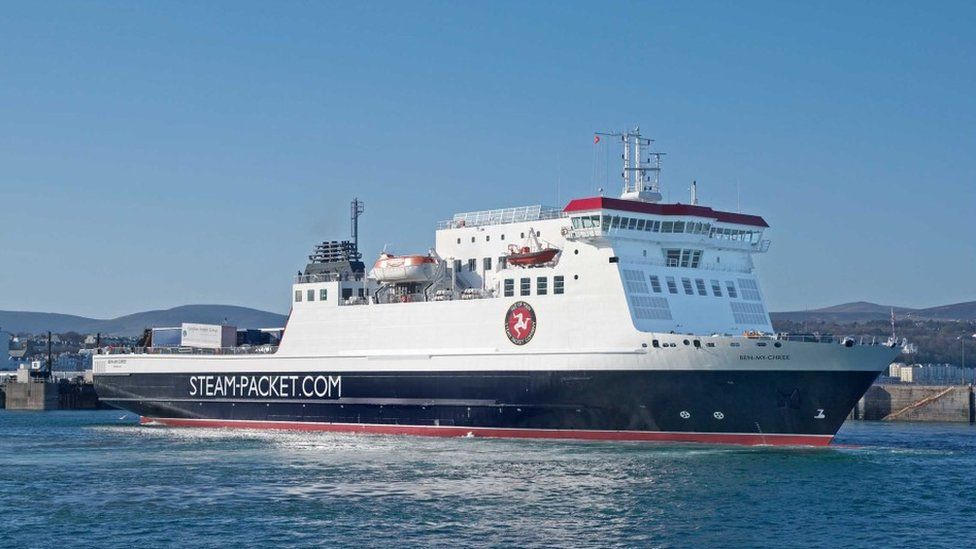 A full investigation into an outbreak of Covid-19 on the Isle of Man that stemmed from an infected ferry crew member has been launched, the chief minister has said.
Howard Quayle said he wanted to "get to the bottom" of what led to the outbreak.
The review is likely to be completed by the end of April.
Prior to the outbreak, a notice had been issued by the government to the Isle of Man Steam Packet Company requiring all staff to isolate when on the island, but it was later found that only UK crew were doing so.
However, he told Tynwald on Tuesday he was "not ruling out" any additional investigations.
The new review, which will be independent from those involved in the island's border protocols, will be compiled by the Treasury's audit advisory division.
A new testing regime was implemented for crew members after the outbreak, which allows Manx-based staff to avoid self-isolation.
Air and sea crews have also been prioritised for vaccination.
Laurie Hooper MHK said he was not convinced that the review could "be described as independent" under the circumstances.
The public was "entitled to a truly independent" report, he added.
Mr Quayle said the investigation team had the "experience required" and the review would be "sufficiently" separate.
A total of 1,350 people on the island have tested positive for the virus since the start of the pandemic.
Related Internet Links
The BBC is not responsible for the content of external sites.