Laxey Bay: Local remedy 'preferred solution' for sea sewage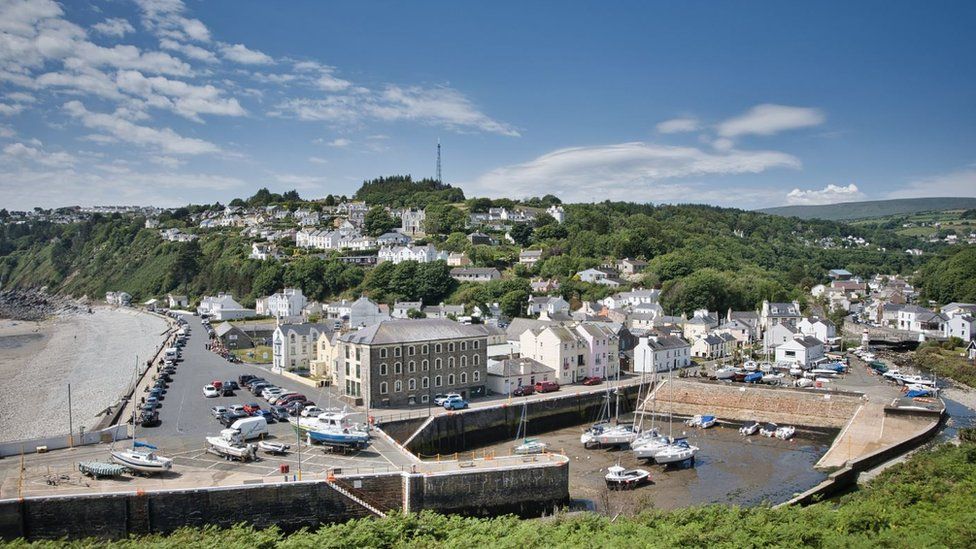 Local treatment remains the "preferred solution" to stop raw sewage being pumped into the sea near two Isle of Man villages, Manx Utilities has said.
The firm had wanted to replace outfall pipes near Laxey and Baldrine, but its plans for a site were rejected in 2020.
Chairman Tim Baker said he wanted to hear from landowners with local sites that the firm could use instead.
Garff Commissioner Jamie Smith said the authority was prepared to back a "better" solution "all the way".
Objections to the development near Laxey Harbour included fears over the visual impact, smell and increased traffic.
Other options being considered include the creation of a combined treatment works for the two villages, and the development of a pumping station to transport waste to Meary Veg in Santon, via Onchan.
Mr Baker said the "call for sites" would "ensure that we have explored all possible site options available".
Mr Smith said the board was "united with the residents" in wanting the "best solution for the whole of Laxey Bay going forward".
Peel, Laxey and Baldrine are now the only remaining villages where raw sewage is pumped into the sea.
Related Internet Links
The BBC is not responsible for the content of external sites.