Covid: No change to Manx lockdown until 6 April 'at earliest'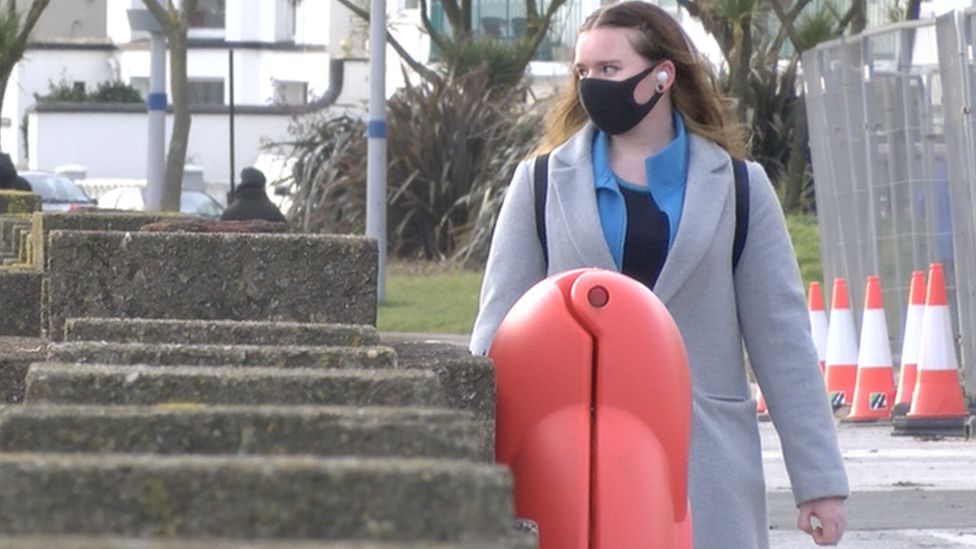 Lockdown restrictions on the Isle of Man could be extended until 12 April, the chief minister has said.
Howard Quayle said while it would be "hard to hear", he could "not imagine any significant changes" to the current measures until 6 April at the earliest.
It means hospitality, non-essential retail, lifestyle and other businesses will remain closed until after Easter.
A further 21 infections were identified in the last 24 hours and the number of active cases now stands at 862.
Twenty people are now being treated in Noble's Hospital, with four in intensive care.
'One-to-one relationship'
Mr Quayle said the continued emergence of unlinked cases was causing "uncertainty", adding that "every unlinked, unexplained case risks prolonging the lockdown".
He said the government was "realistically looking at a date of around 6 April before we can safely consider releasing some restrictions, and probably 12 April before we could envisage a full release of restrictions".
As a result of the extended lockdown period, those living alone and single-parent households will be able to access emotional or practical support from another single household, he said.
The new measure would allow for a "one-to-one relationship", but would "not mean a free-for-all", he added.
A total of 1,432 people have now tested positive for the virus on the island since the start of the pandemic, 26 of whom have died.