Covid: Isle of Man vaccine roll-out reaches 50,000 doses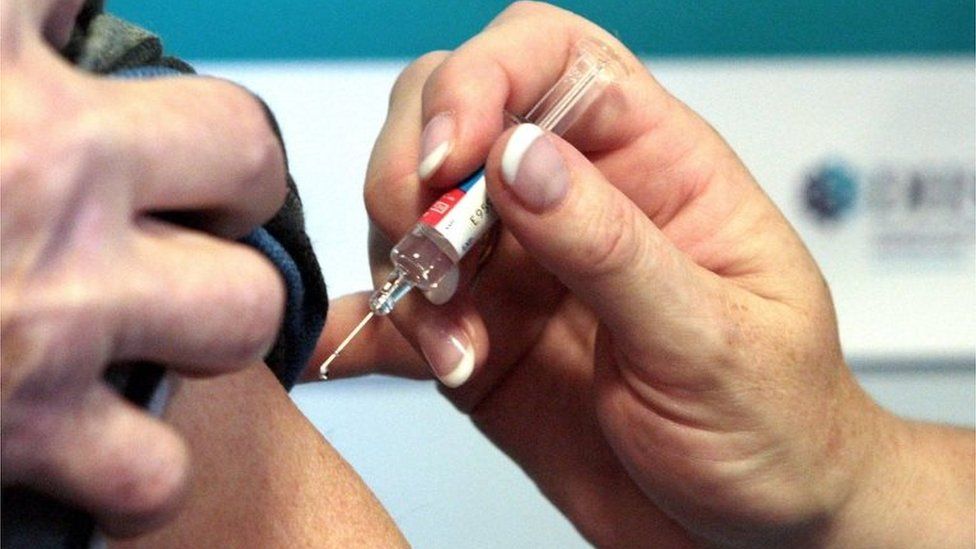 More than 50,000 doses of coronavirus vaccine have now been administered on the Isle of Man.
Nearly 35,000 people have received at least one of the two doses they need, with at least 15,300 having had both.
The total Manx population is about 85,000. Some 74,122 adults have been earmarked to receive the vaccine.
Monday marked an important milestone in the vaccination programme as the final 36 care home residents on the island received their second dose.
Chief Minister Howard Quayle said it was a "really important achievement in the protection of the most vulnerable members of our community".
Expected disruption to the delivery of supplies led to the gap between the first and second doses being extended to up to 12 weeks earlier this month in order to maximise the number of people given the first jab as soon as possible.
The Isle of Man receives 0.13% of the total supplies received by the UK, equating to a population based proportion of the vaccine.
Supplies of the Moderna vaccine are expected to arrive on the island in April, although a delivery date is yet to be confirmed.
All adults aged 50 and over are expected to have received their first jab by the end of April, with the rest of the adult population expected to be vaccinated between May and August, subject to supplies.
The roll-out will be extended to children in September, if it is approved for use in younger people by then.
Related Internet Links
The BBC is not responsible for the content of external sites.