Isle of Man mountain hares: Planned law changes 'do not go far enough'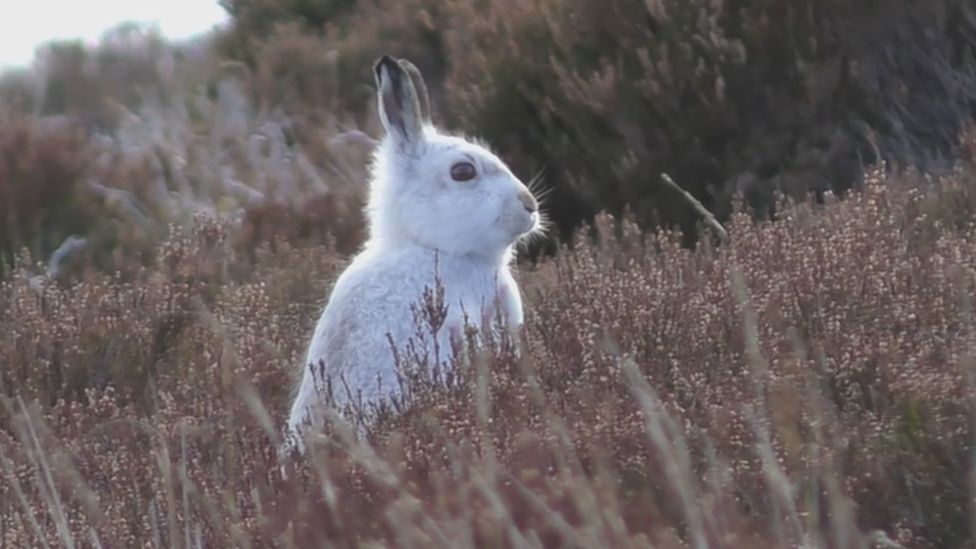 Mountain hares should be given special protection under new laws on the Isle of Man, a conservation group has said.
The Manx Wildlife Trust said that would "not go far enough" to protect "a small but potentially vital population".
"We recommend mountain hares be classified as protected rather than game," a spokesman said.
He said climate change and a loss of habitat in various parts of the British Isles had led to a decline in the species over recent decades.
Thought to have once been native to the Isle of Man, the animals were reintroduced in the 1950s.
Animals classified as protected cannot be injured or killed under the island's Wildlife Act.
The Department of Environment, Food and Agriculture said the proposed reclassification would help to protect the "dwindling numbers" by reducing the hunting of the species.
The planned changes would mean those who wish to hunt mountain hares would have to apply for a licence to do so during a restricted season.
A petition backing the trust's stance has attracted more than 2,000 signatures.
Related Internet Links
The BBC is not responsible for the content of external sites.