Douglas major bridge reconstruction project starts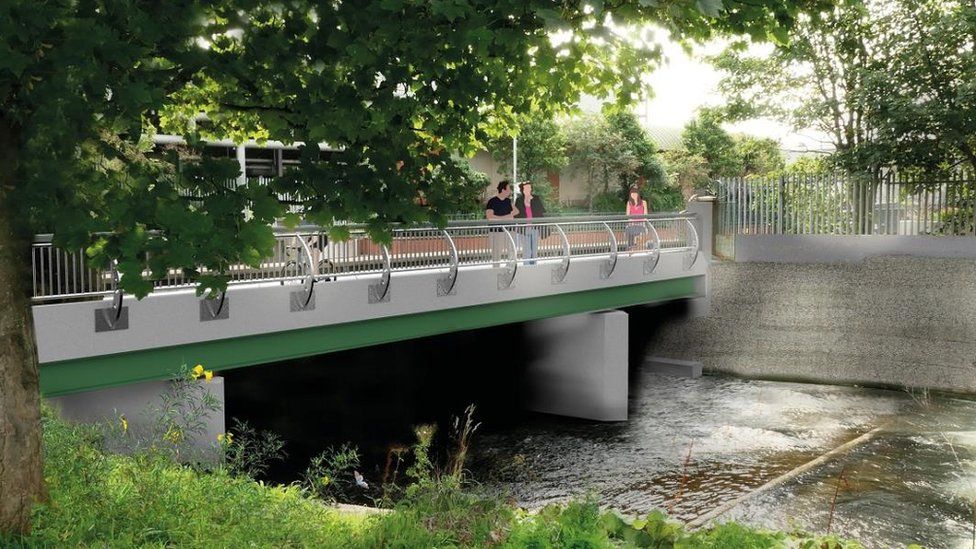 A £3.4m project to reconstruct a bridge on a major route in the Isle of Man's capital has begun.
The 12-month scheme to overhaul Pulrose Bridge in Douglas had been due to start last month but was put on hold amid the island's coronavirus lockdown restrictions.
A ban on major outdoor construction activities was lifted on Tuesday.
The scheme is designed to improve the existing carriageway and prevent flooding in the area of Peel Road.
Traffic diversions, including bus routes, have been put in place while the work commences.
Businesses in the area remain open and pedestrian access to Pulrose estate is being maintained away from the bridge itself.
The start of the work coincides with an ongoing project to refurbish the footpath and carriageway on Quarterbridge Road nearby.
A spokesman for the Department of Infrastructure said those works were "almost complete" and the two schemes would "not significantly impact on each other".
Infrastructure Minister Tim Baker said the "complex project" would "safeguard critical elements of our island's infrastructure including Douglas Power Station".
He added: "Given the critical nature of the scheme I want work to progress without further delay."
Related Internet Links
The BBC is not responsible for the content of external sites.