Covid: Isle of Man under-30s offered Oxford-AstraZeneca jab alternative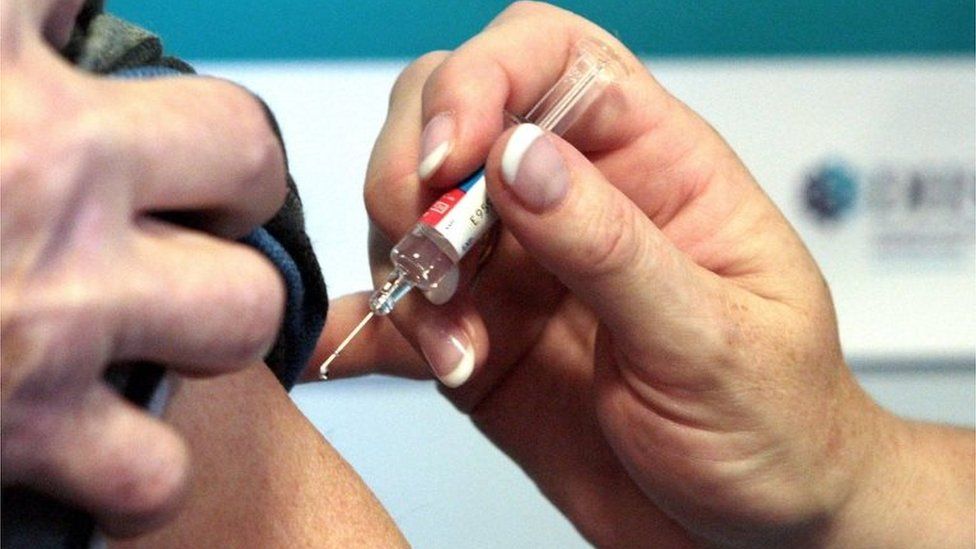 People under the age of 30 on the Isle of Man will be offered an alternative Covid-19 vaccine to the Oxford-AstraZeneca jab, the health minister has confirmed.
The move brings the island into line with the UK, where the decision was taken over a potential link between the vaccine and rare blood clots.
People at higher risk of blood clots will also be offered an alternative.
David Ashford said the change would lengthen the vaccine roll-out.
The only other vaccine currently available on the island is the Pfizer-BioNTech jab, although supplies of the Moderna vaccine are expected to arrive by the end of April.
'Revision to our timetable'
It follows the latest advice from the UK's Joint Committee on Vaccination and Immunisation and the UK's Medicines & Healthcare products Regulatory Agency.
Mr Ashford said although the development of blood clots was "extremely rare and unlikely to occur", the island would "immediately adopt" the latest advice.
He said officials would "now need to determine what impact these changes will have on our vaccination programme", but added that it would "certainly mean a delay and a revision to our timetable".
Director of public health Henrietta Ewart said there had been no reported cases of rare blood clots after receiving a second dose on the island.
"Unless specifically advised not to, people whose first vaccine dose was AstraZeneca should take up their second dose, which is important for longer lasting protection against Covid-19," she said.
More than 35,000 doses of the Oxford-AstraZeneca vaccine have been administered on the island, with more than 20,000 people still awaiting a second dose of the jab.
Related Internet Links
The BBC is not responsible for the content of external sites.