Urgent Isle of Man breast cancer referrals offered UK appointments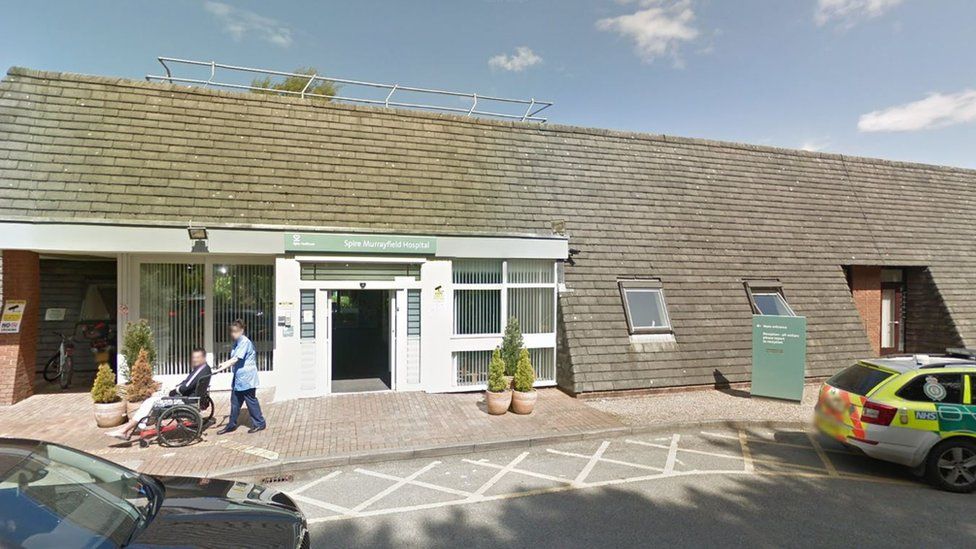 People on the Isle of Man who are suspected of having breast cancer are being offered referrals at a UK hospital to cut waiting times.
Current on-island waiting times exceed the two-week maximum.
The choice of an appointment at Spire Murrayfield Hospital, on the Wirral, applies to those waiting for an urgent consultation with a specialist.
Manx Care said the temporary measure would secure "faster access to treatment" and reduce the overall list.
Chief executive Teresa Cope said the current failure to meet the standard two-week waiting time for a referral was "not acceptable", and the temporary arrangements would give the health body the chance to "establish a sustainable breast screening and treatment service that meets the needs of people".
Under the new arrangements, any surgery and initial follow-up appointments will be performed at the off-island private facility.
However, chemotherapy and radiotherapy treatment will continue to be delivered on the island and at Clatterbridge respectively.
Care pathways for those travelling off-island for appointments will continue to be managed by Manx Care.
The arrangements will be in place until waiting lists, which have grown as a result of the disruption caused by the coronavirus pandemic, have been reduced by increasing on-island capacity, and standard waiting times are being met.
Julie Stokes, of the Manx Breast Cancer Support Group, said the charity was "fully supportive" of the plan.
She said: "It's vital that we do whatever we can to alleviate the waiting times for people on the list, particularly at such a distressing time for them.
"Faster access to treatment results in faster intervention and better outcomes, which is what we all want to achieve."
Related Internet Links
The BBC is not responsible for the content of external sites.