Covid: Isle of Man government spends £440,000 on lateral flow tests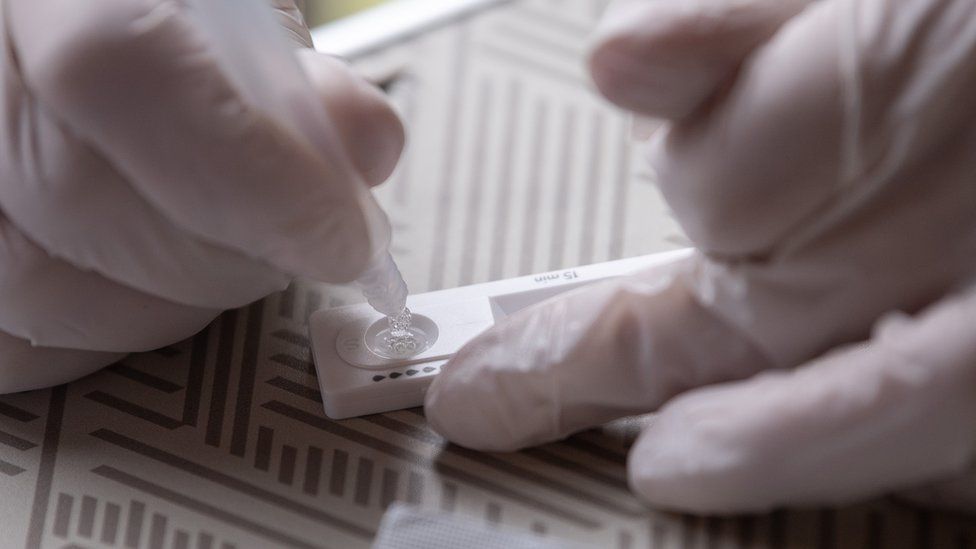 The Isle of Man government has spent £440,000 on lateral flow tests in just over a week.
An initial 40,000 have been picked up by residents identified as close contacts of Covid-19 positive cases.
A further 120,000 have been ordered to be made available from next week, after stocks ran out twice in the last nine days.
It costs the government £2.75 per test, which are issued in packs of seven to the public for free.
The total of 160,000 tests ordered makes up 22,857 home testing packs.
The government said it was part of a strategy moving away from PCR testing as it moves from elimination to mitigation.
"As border and isolation restrictions are gradually removed this type of testing is important," Health Minister David Ashford said.
"People can assess their individual circumstances and make the right choices for themselves and their families."
People have been warned not to stockpile the kits as extra demand has put pressure on pharmacies.