Isle of Man's Liverpool ferry terminal funding boost put on hold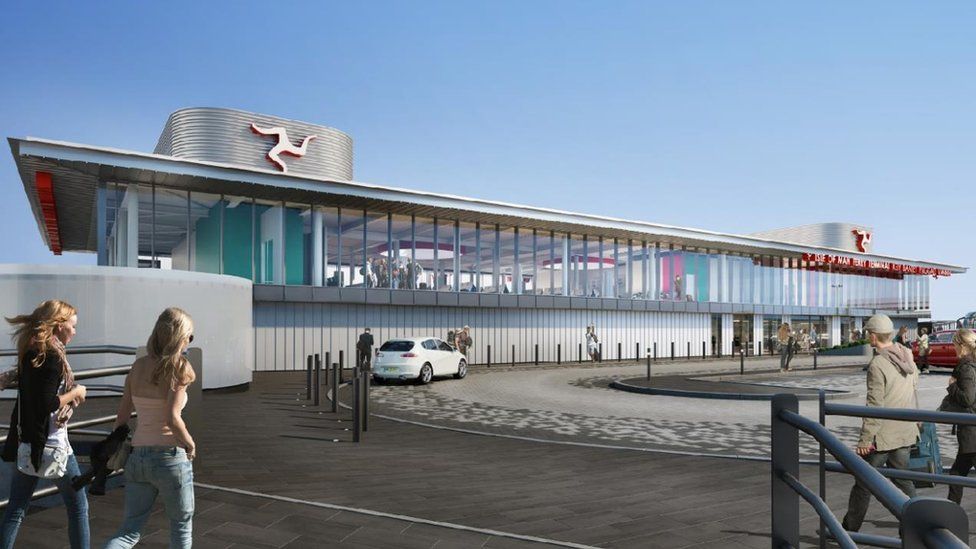 A decision over an additional £13.8m for an Isle of Man government-funded ferry terminal in Liverpool has been pushed back until at least October.
However, politicians criticised the amount of time they had been given to scrutinise the rise in costs.
The decision has now been put in the hands of the next administration.
Mr Baker previously said the need for more money was due to the impact of the coronavirus pandemic, as well as additional work on the quay wall and unexpected issues with the site.
Tynwald members had been asked to support a bid to have standing orders suspended to debate the issue as part of a supplementary order paper on Thursday.
However, an amendment from Lawrie Hooper MHK called for the ferry terminal funding motion not to be taken.
Mr Hooper said members had only had a "very short update briefing" on the project, which had no "actual supporting evidence" about the breakdown of the increased costs.
He said bringing the item forward at "exceptionally short notice" when there was a such a "dearth of information" was a "completely inappropriate way to treat" Tynwald members and the public.
The move was ultimately supported by Mr Baker, who said although he had though it would be "wrong" to leave uncertainty over the project for the next administration, the delay would not hinder continued progress of the scheme "in the short-term".
Related Internet Links
The BBC is not responsible for the content of external sites.