Low Isle of Man local elections voter turnout 'disappointing'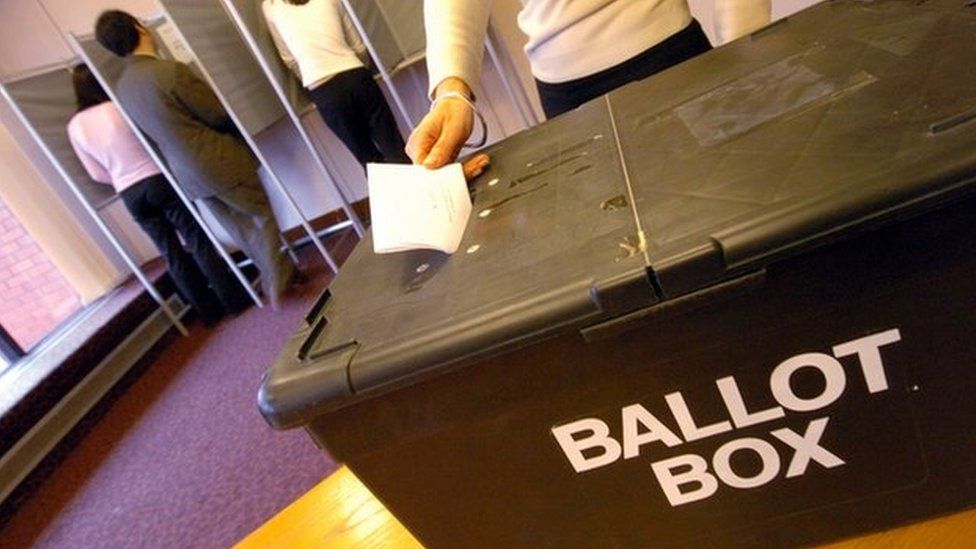 Voter turnout at Thursday's Isle of Man's local authority elections was "disappointing", the infrastructure minister has said.
The percentage of eligible voters who cast a vote ranged from 16% in Douglas' North Ward to 41% in Jurby.
Tim Baker said the lack of "local engagement in local politics" was a "profound issue".
Mr Baker said it was "regrettable" that a way of allowing them to vote could not be put in place in time for the polls.
More that 1,300 people were in isolation on Thursday, although it is not known how many would have been eligible to vote.
The minister said while options had been considered to allow those affected to vote, it had been concluded that it was "too hard a problem to fix at this point in time without potentially compromising the integrity of the election process".
Elizabeth Townsend, who lives in Douglas Central and was one of those unable to vote, said she felt "extremely let down" by the situation.
She said that when the island's border was relaxed, "comprehensive mitigation", including a proxy voting system for anyone who might have been isolating, should have been rolled out.
She said it was a "national shame" that those who wanted to vote had been "disenfranchised".
Mr Baker said it was "clearly... not a good thing".
"Of course it's regrettable that anyone who wanted to vote wasn't able to," he said, adding that appropriate measures would be in place for the House of Keys general election in September.
Related Internet Links
The BBC is not responsible for the content of external sites.