Manx king scallop fishery plan proposes fishing and access limits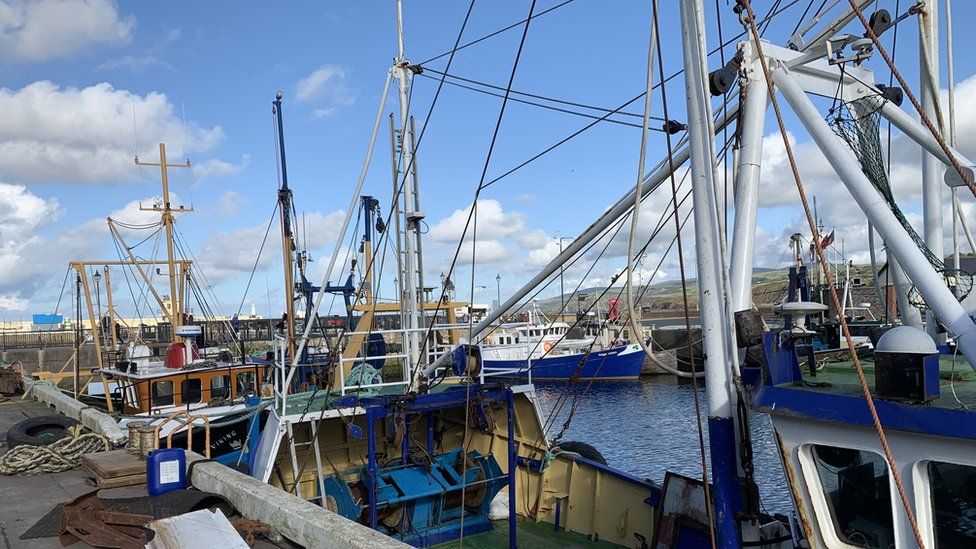 A new plan to protect the Isle of Man's multimillion-pound king scallop fishery would see limits put on fishing and access, it has been revealed.
The Scallop Management Board (SMB) said the impact of Covid-19 and Brexit meant carrying on with "business as usual" was no longer possible.
It added a long-term plan would ensure an prosperous and sustainable fishery.
Environment Minister Geoffrey Boot said a plan was needed as there were "too many vessels chasing too few scallops".
King scallops are one of the key catches in the Manx fishing industry which, prior to the pandemic, was worth about £20m a year to the island's economy.
The fishing season for the molluscs runs from November to May, with 83 vessels from the Isle of Man and the UK eligible to fish in Manx waters.
Environmental 'deterioration'
The SMB's draft plan has been created with the input of scientists from Bangor University, who have carried out annual surveys of scallop stocks.
The latest study showed stocks had stabilised since 2016, but there were no definitive signs the recovery would continue.
Under current rules, crews must adhere to daily catch limits and curfews while avoiding closed areas.
The SMB's proposed vision includes a harvest control strategy, co-management between fishermen, producers and scientists, and regulating fleet capacity.
Mr Boot said there were "simply too many vessels chasing too few scallops that are sold at relatively depressed prices".
He added that the "resulting increased fishing effort leads to deterioration of the supporting marine environment".
Related Internet Links
The BBC is not responsible for the content of external sites.