Covid Isle of Man: Vaccine push after low take-up in pregnant women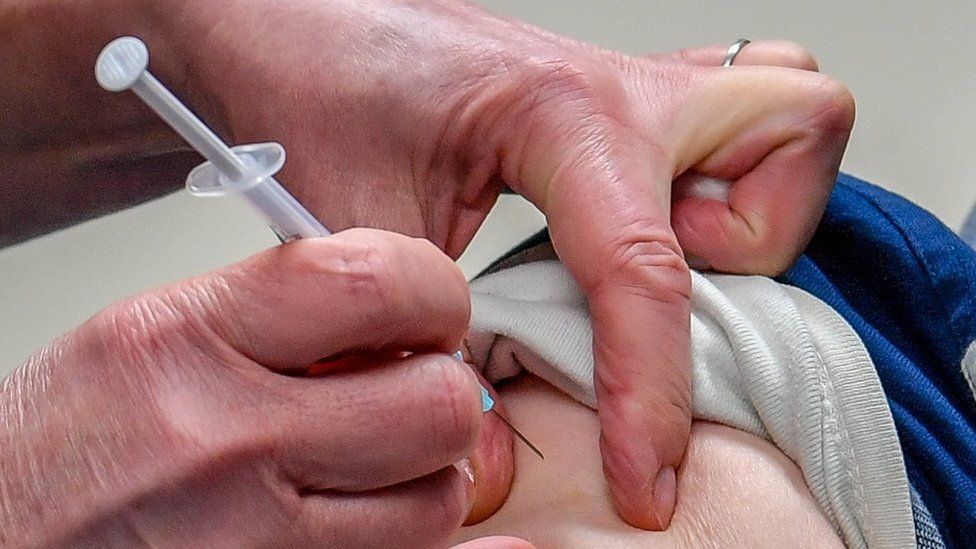 Pregnant women on the Isle of Man are being urged to get the Covid-19 vaccine after reports of a low uptake.
The Joint Committee on Vaccination Immunisation has approved the Pfizer and Moderna jabs for expectant mothers.
Public Health Director Dr Henrietta Ewart said local uptake rates have "not been as good as they could be".
One woman, who asked not to be named, said guidance had been unclear and she had been told by midwives that having the jab was her decision to make.
Dr Ewart said vaccines were "strongly recommended in pregnancy to protect both the pregnant woman and the baby".
Vaccination was the "best way to protect against the known risks" of the virus, she said, adding that anyone with concerns "should talk about that to their midwife".
The unnamed woman, who is 30 weeks pregnant and has received her first dose of the vaccine, said she and others became worried after the government issued a "final call" to get the vaccine with no guarantee when more jabs would next become available.
She said she had spoken to two midwives who were not able to answer a number of her questions and told her that it was her decision to make, which led to her doing a lot of her "own research".
Head of Midwifery at Noble's Hospital Barbara Roberts said staff were "encouraging all women who come see us at all stages of their pregnancy to consider getting the vaccine".
"The benefits of the vaccine [outweigh] the risks of falling ill", she added.
More than 60,000 people on the Isle of Man have so far received two doses of a Covid-19 vaccine.
Related Internet Links
The BBC is not responsible for the content of external sites.