Covid: Acts return to Isle of Man in showbusiness 'milestone'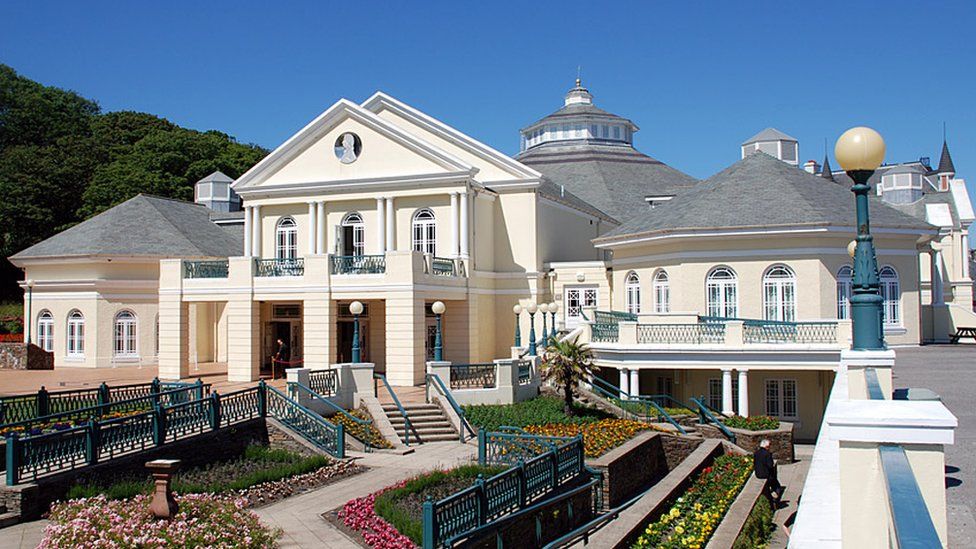 The return of international performers on the Isle of Man has been described as a milestone for showbusiness as the island begins to recover from the coronavirus pandemic.
On Saturday night Comedian Sarah Millican became the first to perform since March 2020, when lockdowns began.
Leo Sayer was the last international act to visit the island that month.
The culture department's Emma Callin said the return of a UK act to Manx shores "was quite a milestone".
Millican's visit was part of her UK-wide tour and was met with an enthusiastic crowd at the Villa Marina.
Ms Callin said a huge amount of rescheduling and "checking out who's jabbed and whether they can get to the island" had been "quite a task".
"Hearing the laughter was amazing," she added.
The show marked the start of a broader programme of events held at both the Villa and Gaiety venues with the majority of shows planned during the pandemic being rescheduled.
Ms Callin said: "It's very important in terms of income that we get them here, we've hardly cancelled anyone. Most acts have been moved."
She said it was "slightly easier" to organise comedy shows because the teams are relatively small, but some bands and younger acts were more difficult as fewer were double vaccinated.
The island's current border policy allows people to travel here without testing or isolation, provided they have had both doses of a recognised vaccine and have not been to any countries on the travel red list in the 10 days beforehand.
Related Internet Links
The BBC is not responsible for the content of external sites.