Covid: Vaccine certificates available for Manx residents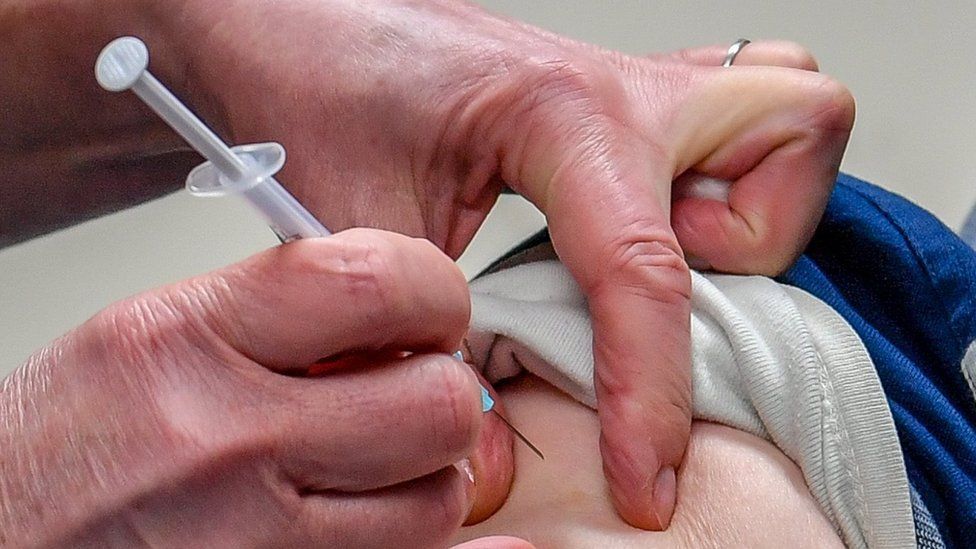 Isle of Man travellers who need to prove their vaccination status can now do so via the NHS Covid Pass system.
Many countries now require proof of two jabs from those arriving at airports and ferry ports.
The government said the new online system would allow islanders to access the information in an internationally recognised digital format.
Until now, people had relied on letters provided by Manx Care as an interim solution.
Under the new system, those registered with the UK NHS patient record system can visit a website to download a digital certificate, which can be viewed on a computer, laptop or mobile phone and will be valid for up to 30 days.
However, as is the case in Wales, people jabbed on the island are still not yet able to access the information through the NHS app.
Alternatively, a paper copy offering a permanent record of full vaccination can be requested.
The government spokeswoman said the new system was likely to experience "teething problems" and high demand, and only those travelling within the next month should initially apply for paper copies.
Only Manx residents who have received both vaccine doses on the Isle of Man, or at least one on the island with the other administered in either England or Wales, and people who have moved to the island since receiving both doses in either of those countries will be eligible to use the system.
Related Internet Links
The BBC is not responsible for the content of external sites.