Onchan: Steps taken to crack down on bad behaviour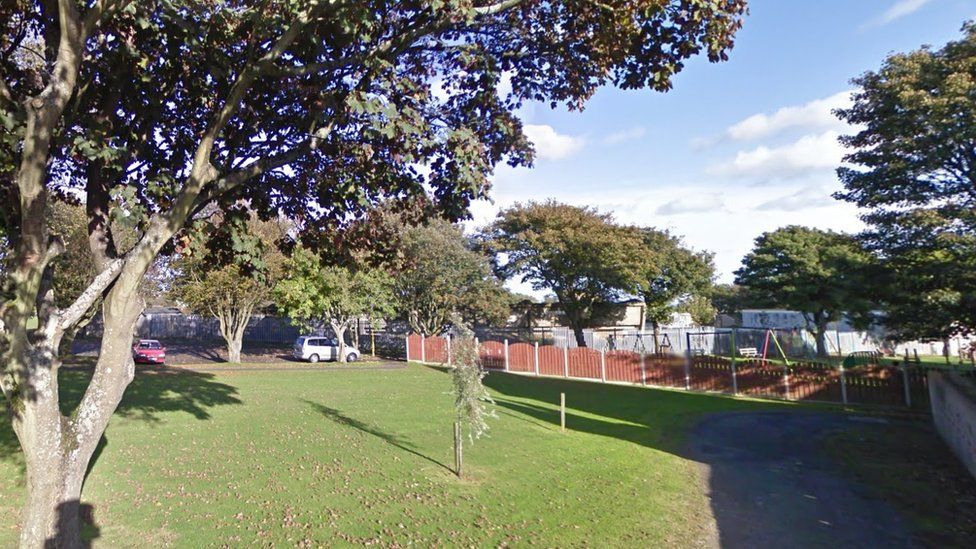 Authorities in Onchan have taken steps to crack down on anti-social behaviour following the death of a 73-year-old woman.
An inquest found children who threw pears at Lesley Cubbon's home caused stress which "contributed significantly" to her death last year.
Village commissioners have installed new CCTV and lighting around Onchan Park in a bid to tackle the issue.
They denied that anti-social behaviour in the village was out of control.
"We have a very small minority of young people who are giving the village a bit of a bad name," said the Chairman of Onchan Commissioners Robin Turton.
"Personally I do not believe our situation is any worse than anywhere else in the Isle of Man," he added.
Improvements to street lighting and the installation of more CCTV cameras were recommended by the coroner at the inquest into Mrs Cubbon's death.
Mr Turton said commissioners had been "looking into the problem for a while" but work was delayed due to the Covid-19 lockdown last year.
There have been calls for the local authority to provide more for young people to do in Onchan to keep them off the streets.
"Some young people do not want to join organised groups, and I think we have to look at ways that we can provide facilities for them, as well as the vast number of kids who are well behaved," said Mr Turton.
He added that the commissioners would engage with schools to find out what ideas young people had for improving the village before any decisions are taken.
Related Internet Links
The BBC is not responsible for the content of external sites.