Douglas roundel: 'Hideous' oval roundabout opens on promenade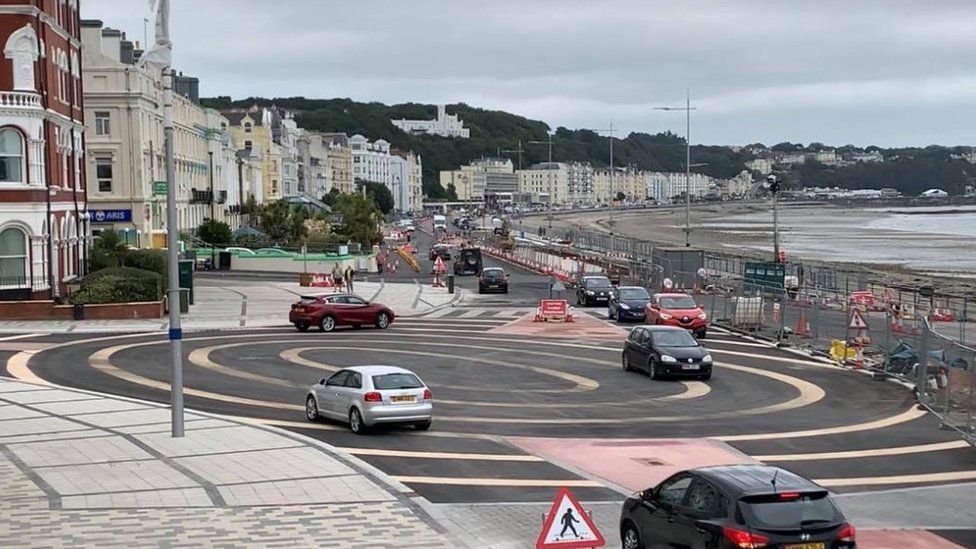 An oval roundabout which was condemned as "a disaster waiting to happen" when it was unveiled by the Department of Infrastructure has opened to traffic for the first time.
The roundel on Broadway is one of two put on Douglas promenade as part of the department's refurbishment project.
Councillor Andrew Bentley said despite concerns, there had been no problems.
He said he was curious to see it in action, but he believed drivers were intelligent and "capable of negotiating such things".
When the roundels were announced in a department post on Facebook, one person called them "a disaster waiting to happen".
However, Infrastructure Minister Tim Baker said drivers would "soon get used to them".
The newly-opened stretch is one of a number of road changes as the promenade revamp continues.
The £26m project was originally due to be completed by October 2020, but has been hit with several delays since it began in September 2018.
Related Internet Links
The BBC is not responsible for the content of external sites.