Isle of Man: Overhaul of Tynwald rules 'could boost public engagement'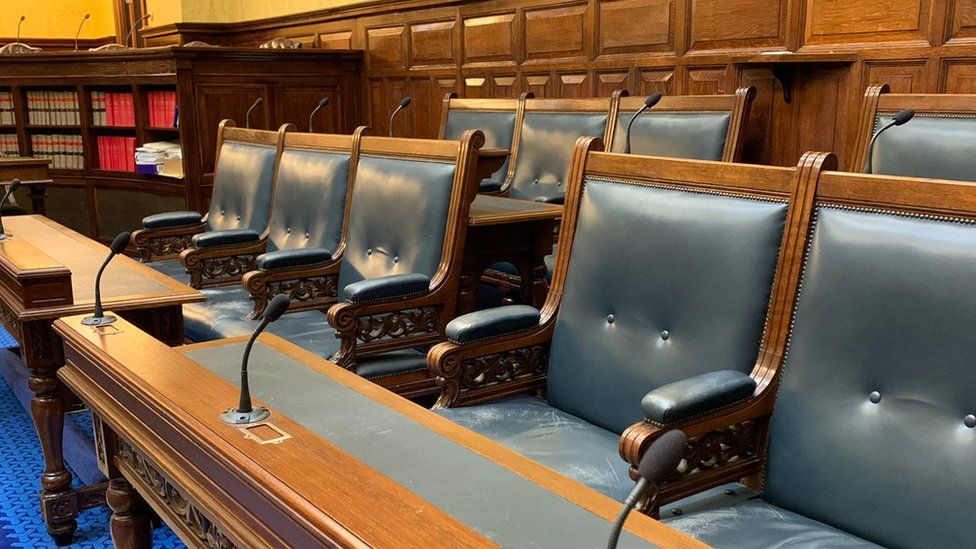 An overhaul of Tynwald rules will allow politicians to submit written questions to the government at any time, rather than at scheduled sittings.
Changes will also allow items like motions and reports to be published online at least six weeks before they appear before the Manx parliament.
Tynwald President Laurence Skelly said it could "increase public engagement and enhance the quality of debate".
The new standing orders will apply after Thursday's general election.
The move will give the public access to information at the same time as Tynwald members.
Previously those items would not normally be available until the publication of an order paper.
Mr Skelly said current procedures meant "there were late and tight timelines, with loads of information released in an order paper right before a sitting".
Motions, reports and other documents will now be posted online via a new register of business, which will be continuously updated.
"With this, the public, media, Tynwald members and the government will get advanced notice of what is coming, and it will start open discussion at an earlier date", Mr Skelly added.
"Having been an MHK and a minister, there was volumes of stuff you had to consume, read, digest and understand, and so the changes give more time for that in an open and transparent way."
Written questions will no longer be linked to sittings, and can be asked by members all year round, with each enquiry available to view in a list online.
Politicians can now express their support for a motion in advance, as well as publicising any amendments they intend to make.
The changes will not affect oral questions, statements, urgent motions and enquires, or the budget process.