Isle of Man election: Observers to monitor all 12 counts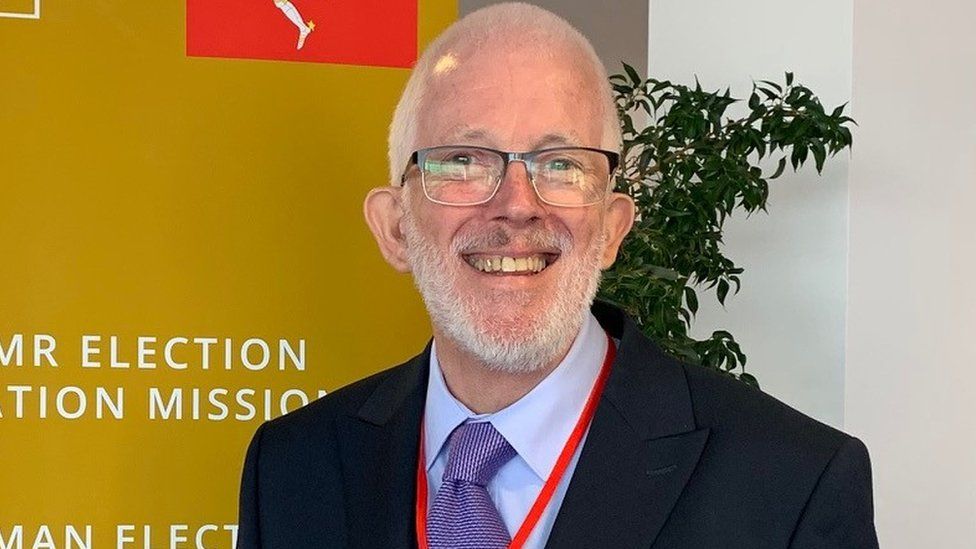 International observers will be present at all 12 count locations for the House of Keys general election.
The Commonwealth Parliamentary Association has been invited to polling stations on Thursday by the government.
Head of the monitoring team Stewart Dickson said the observers had "total independence".
The delegation has already been considering the inclusivity and accessibility of the election process for candidates, and the transparency for voters.
On polling day itself they will be observing how the election works at polling stations island-wide in the 12 constituencies.
There are 65 candidates vying to fill the 24 seats in the House of Keys.
Mr Dickson said: "We have accreditation from the government to have access all areas effectively, but not to interfere in anything that we see going on.
"It's done on a contractual basis, yes they're paying for that, but it's on the clear understanding that we have total independence."
Observers will attend the polling stations throughout the day and monitor the counts when the polls close at 20:00 BST, he said.
Mr Dickson said if they see election code or rules being broken they would "not be commenting at the point in time that we see something happening".
Initial findings about the island's electoral process would be shared on Saturday, he said, with a final report and recommendations published two months later.
Related Internet Links
The BBC is not responsible for the content of external sites.