Legislative Council: Seven candidates to contest two vacant seats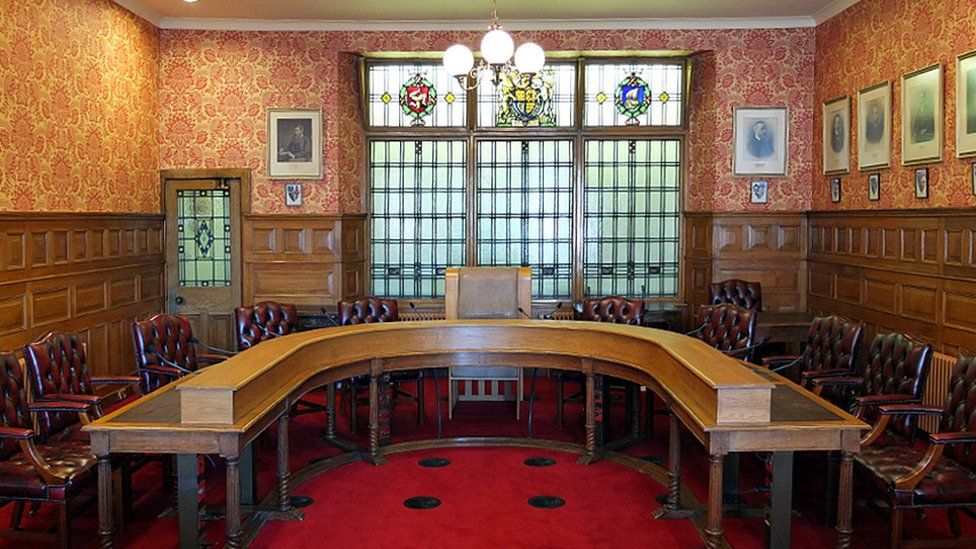 Seven people have thrown their hats into the ring to become members of the Isle of Man's Legislative Council.
There are two vacant seats in Tynwald's upper chamber, a scrutiny body which reviews the island's new laws.
The House of Keys will elect the new members on 23 November, for a terms set to last until February 2023.
Eight of the eleven members of the Legislative Council, which is not publically elected, are chosen by the House of Keys.
The Lord Bishop and the Attorney General are automatically given seats on body, while the President of Tynwald is elected by both branches of the parliament in a combined vote.
Corelli Bentham is a company director and trained quantity surveyor who is a former head of the construction faculty at University College of Isle of Man before setting up a private construction training centre. She said helping young people was "close to her heart" and she wanted to "give back to society".
Craig Brown has managed several financial companies, worked as tax expert, and been a board member of the Department for Enterprise's (DfE) finance agency. A trained accountant, he said his practical experience would help the island face "international pressures with regards to tax legislation".
Co-founder of local winery Foraging Vintners, MaryBeth Coll is a member of the DfE's visit agency and a qualified lawyer. She said her experience of Manx laws as a businesses owner had driven her to want to "ensure that legislation is reflective of the policy decided by our elected body".
Paul Craine, who stood unsuccessfully for the House of Keys in 2011 and 2016, is a former geography teacher and education coordinator, and author of the Isle of Man Population Atlas. Mr Craine said scrutiny was "never about opposition" but about "challenge and improvement", which would be the focus of his approach to the role.
PE teacher and governor at Ramsey Grammar School, Connor Keenan is president of the Manx branch of the National Education Union, and contributed to a recent report into the education system. He said he would consider legislation with "a fresh energy", and could make a "significant contribution".
Diane Kelsey, who has 23 years experience working in the Royal Air Force as a Wing Commander and engineer, has been the Lieutenant Governor's secretary for the past four years. She has described herself as an "enthusiastic but discreet and diplomatic" team player.
Former Middle MHK Bill Shimmins did not contest his seat at September's general election for family reasons. The former senior banker served as a political member of the Treasury between 2016 and 2021. He said he would "bring a strategic mindset to complex issues and seek pragmatic, workable solutions" in the role of MLC.
Related Internet Links
The BBC is not responsible for the content of external sites.