Covid: Isle of Man records first two suspected Omicron cases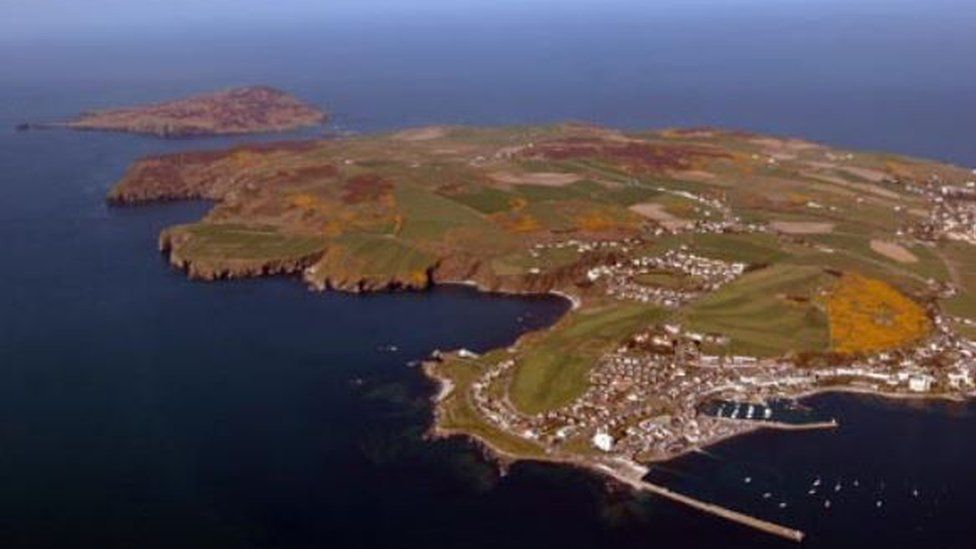 Two suspected cases of the Omicron variant of coronavirus have been identified on the Isle of Man, the government has said.
The cases were found in the community, and identified through screening at the Noble's Hospital pathology laboratory.
Further genome sequencing at a UK laboratory is now needed to confirm the variant, which will take about 10 days.
The individuals, who have both recently travelled, are isolating along with other members of their households.
Chief Minister Alfred Cannan said it had always been "a case of 'when' and not 'if' Omicron would make its way to the island".
"'We will continue to keep the situation under close review and consider what next steps, if any, we may need to take," he added.
The Omicron variant was first identified in South Africa, with the first UK cases detected in late November.
Tougher testing and isolation rules at the island's border and mandatory face mask wearing in certain settings were introduced in response.
Director of public health Henrietta Ewart said the latest data from the UK Health Security Agency showed that "vaccines are less effective against the Omicron variant", which was a "concern".
However, Dr Ewart said they still offered "some protection against severe illness and so reduce the likelihood of people needing hospital treatment".
"The encouraging sign is that the initial evidence shows a vaccine booster could stop around 75% of people developing symptoms if they catch Omicron," she added.
She encouraged everyone eligible for the jab to "come forward and ensure they have the fullest protection".
Related Internet Links
The BBC is not responsible for the content of external sites.