Knottfield: Closing arguments in Isle of Man children's home abuse trial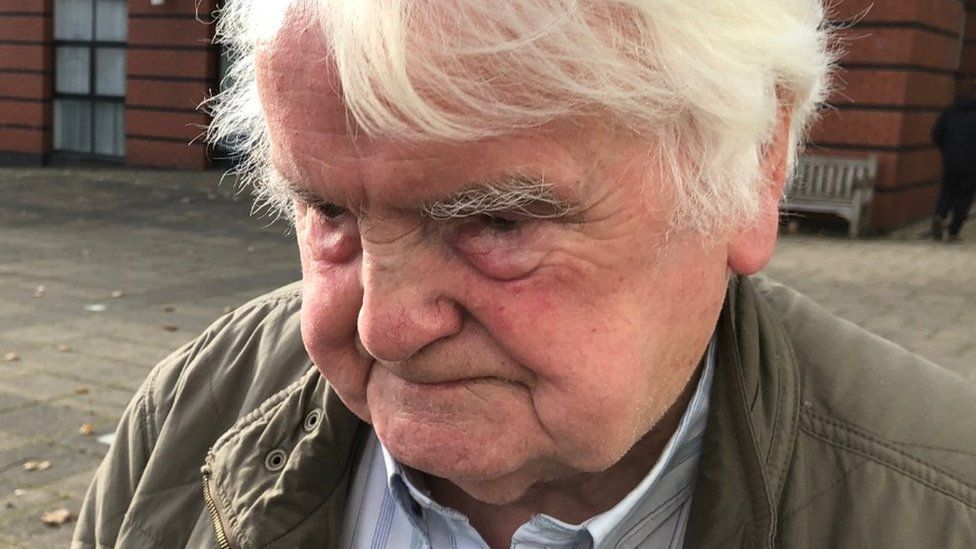 The trial of a man accused of sexually assaulting boys at a children's home on the Isle of Man in the 1970s and 1980s has heard the closing arguments.
Joseph Marshall, 85, denies nine counts of abuse against three boys at Knottfield between 1974 and 1982.
The jury at Douglas Courthouse is expected to retire to consider its verdict on Tuesday.
The court previously heard allegations the abuse had taken place during bath times and in a locked office.
Prosecutor Anne Whyte QC said Mr Marshall had manipulated the boys and his behaviour had escalated towards each of them, therefore "normalising them to his own inappropriate behaviour".
She said children who had been "taken advantage of shockingly by people in authority" may "end up with a skewed compass".
"That means some lies mean less to them than others. But their flaws don't mean that they were lying about whether a man touched them in an inappropriate way," she said.
Ms Whyte said there was "no evidence that these men have colluded in any way" and they were "nothing other than reluctant to come forward".
There was "only one motivation and it is to right a longstanding wrong", she added.
She said because they thought they would not be believed if they spoke out, Mr Marshall had "treated them like second class citizens, made them feel like second class citizens, and abused them with impunity".
Defence barrister Collingwood Thompson QC said Mr Marshall's stance was "straightforward", adding: "He says none of this happened."
He said the inconsistencies in some of the witness statements meant they were "neither reliable or truthful".
Commenting on a written statement by one witness read to the jury by the prosecution, he said there was a discrepancy in the amount of time the man had spent at the home.
He said while the man had said he had been abused for several weeks after arriving, before spending a further 10 or 11 months living at Knottfield, records showed he was only there for a six-week period.
Mr Thompson said that was "very important because it shows what was written in the statement is utterly unreliable".
Due to a "failure by police" the discrepancy was not spotted and the witness was "never asked to account for it", he added.
Commenting on the statement of another witness, Mr Thompson said the inconsistencies in that evidence were "so large they cast doubt on the reliability" of it and the "truthfulness of his account".
Turning to Mr Marshall's evidence, he said the 85-year-old had "been entirely consistent".
"Consistency is the hallmark of a true account," he added.
Related Internet Links
The BBC is not responsible for the content of external sites.