Plans to demolish and redevelop historical Douglas buildings rejected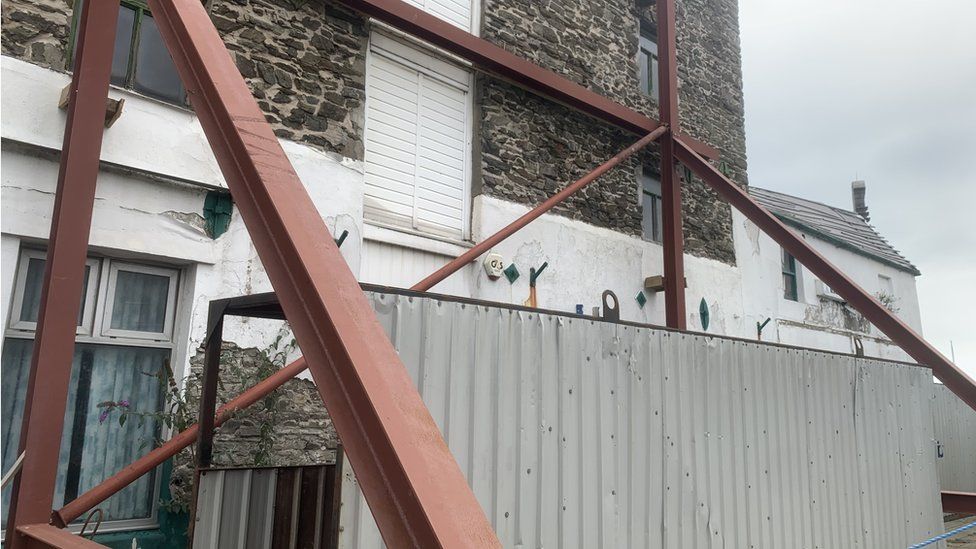 Plans to demolish and redevelop a group of buildings which are among the oldest in the Isle of Man's capital have been rejected by planners.
Developer Kelman Limited had bid to turn the registered 18th Century former warehouse on Douglas' North Quay into 10 flats and food and drink outlets.
The application was narrowly refused by the island's planning committee due to the building's protected status.
The site's owners have said the properties will now be put up for sale.
The committee supported a planning officer's recommendation to refuse the application by three votes to two on the grounds that the developers had failed to demonstrate the buildings, which are in a conservation area, could not be retained and converted.
Developers had said the proposals would have developed North Quay "as a night out destination", which would offer "quality" accommodation near centres of employment.
Previously home to outdoor wear outlet Newsons, the site was cordoned off last year and braced with steelworks over fears it may collapse.
However, the building's safety and potential to be repurposed has been disputed in separate engineering reports commissioned by the developers and the Department of Environment Food and Agriculture.
Kelman Limited's architect Mark Savage argued there had been "committed opposition" to the development from the planning department, despite "strong support from the public" in an online petition started by the owner.
However, registered buildings officer Ross Brazier said the site was "unique" as the terrace of properties were "important survivors" of Douglas' quayside, predating the area's 19th Century tourism boom and clearances of the 1930s.
Planning committee chairman Sam Skelton said although he liked "a lot" of what was proposed, the plans did not fit within a conservation area, while member Mike Cubbon said "too many historic buildings" had already been lost.
Related Internet Links
The BBC is not responsible for the content of external sites.