Victoria Avenue reopens after resurfacing work ends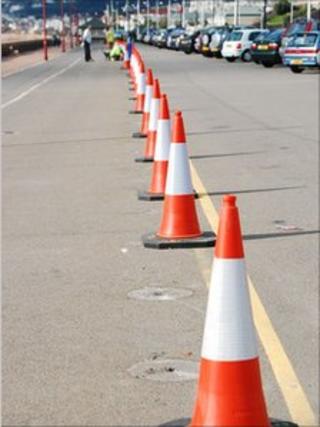 Jersey's Victoria Avenue reopened at 0200 BST on Saturday morning after two and a half years of diversions, 20mph speed limits and traffic queues.
The resurfacing work was finished for a second time after it was intially found to be too weak.
Transport Minister Mike Jackson said the £6m project had involved improving the area around the road as well.
He said 30,000 commuters a day used the route and he thanked them for their patience during the work.
Constable Jackson said: "I think actually we've accommodated the commuter quite well, but those who go out of commuters times have found that sometimes the delays have been somewhat unpredicted."
He said the work had been extensive and included "new curbs, drainage, street lights, pedestrian crossings and footpaths improvements, the realignment of the road, car parks have been included in the project".