Major incident exercise on Jersey based on plane crash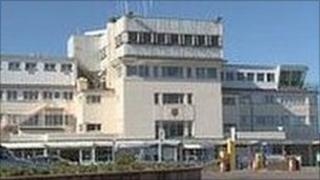 A major incident exercise based on a plane crash has taken place at Jersey's airport and hospital.
Emergency staff and States departments were involved in assessing "casualties" to see if they needed to be sent to the UK for treatment.
The managing director of Jersey Public Hospital, Andrew McLaughlin, said the exercise was "essential to test how we respond to a major emergency".
Throughout Exercise North the hospital and airport operated as normal.
Mr McLaughlin said: "It will only be for a period of a few hours, which is enough time to identify both the strengths and weaknesses of our emergency plan.
"We can then look at what did not work so well, and consider how we can improve it in the future."
Michael Long, Jersey's emergency planning officer, said: "Major incidents might be rare, but it is essential to be prepared for them."